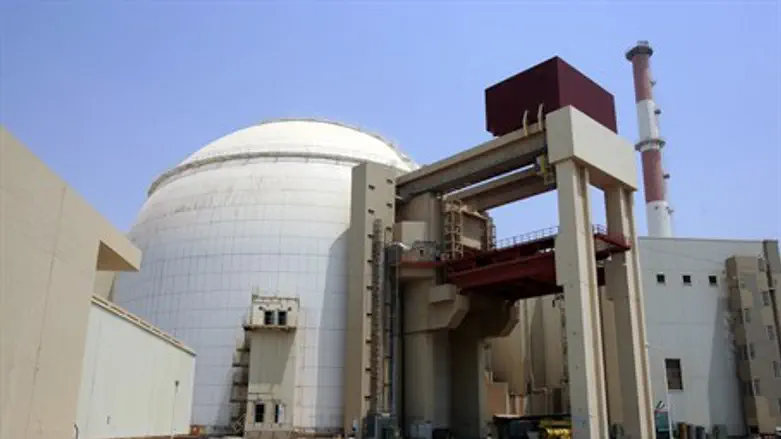 Bushehr nuclear reactor (file)
Reuters
A 4.4 magnitude earthquake struck just 110 kilometers (70 miles) northwest of Iran's Bushehr on Monday morning, rattling the Islamic regime's only operational nuclear plant.
No damage or injuries were initially reported, according to the Associated Press.
The center of the earthquake was located in the town of Emam Hassan, reported by Iran's official IRNA news agency, and the shaking began around 4:30 a.m. local time.
The Bushehr plant is built to hold up even in earthquakes up to a magnitude of 8 on the Richter scale.
It was built with Russian aid and became operational in 2011.
This is not the first time the nuclear plant has been affected by an earthquake; back in 2013 a magnitude-6.1 quake killed at least 37 people in the same province as today's earthquake.
One of the most lethal earthquakes to strike Iran hit back in 2003, when a 6.6 magnitude disaster wreaked havoc and left 26,000 people dead as it leveled the historic city of Bam in the southeast of the country.