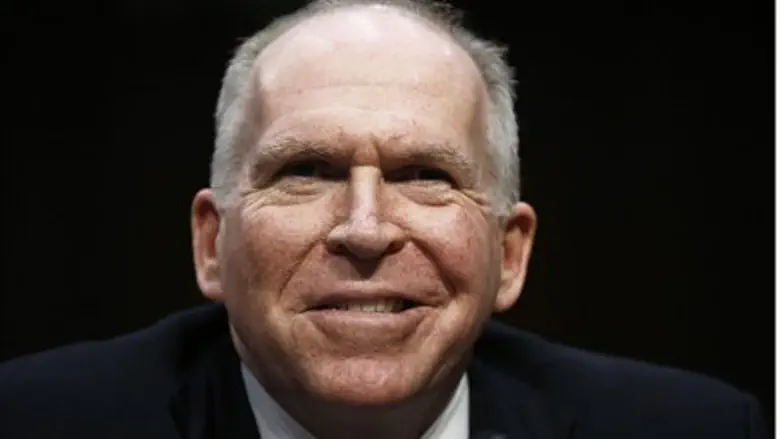 CIA director John Brennan
Reuters
CIA Director John Brennan on Sunday stated that despite the disagreements between the United States and Israel with regards to Iran, the intelligence cooperation between the two countries has not been harmed.
Speaking on CBS News, Brennan stressed that there is a "very, very strong relationship between United States and Israel on the intelligence, security and military fronts."
"It's one of the great things, I think, about our system; there can be policy differences between our governments but the intelligence and security professionals know that we have an obligation to keep our countries safe and secure," he added.
"And so although there's been great debate about the Iranian nuclear negotiations that are ongoing," continued Brennan, "the CIA, NSA and other intelligence community entities are working very close with their Israeli as well as other counterparts."
The comments come amid continuous disagreements between President Barack Obama and Prime Minister Binyamin Netanyahu over the deal being worked out between Iran and the six world powers.
As world powers reconvened talks with Iran ahead of a June 30 deadline for a deal over the Islamic Republic's nuclear program, Netanyahu once again warned last week that a nuclear-armed Iran would be "a thousand times more dangerous" than ISIS.
Speaking with visiting Senator Bill Cassidy (R-LA) in Jerusalem, Netanyahu emphasized Israel's position that the looming deal is a "very bad" one, and cautioned western states not to "rush" talks for the sake of reaching a deal at any costs.
"I see no reason to rush to a deal, and certainly not a bad deal that paves Iran's path to the bomb, but also fills Iran's coffers with tens of billions of dollars to pursue its aggression throughout the Middle East and around Israel's borders," Netanyahu said.
Obama, on the other hand, has continuously stressed that he has no intention of reaching a bad deal with Iran. He stressed that fact once again in a speech in a synagogue in Washington on May 22.
"There will be disagreements on tactics when it comes to how to prevent Iran from getting a nuclear weapon, and that is entirely appropriate and should be fully aired," Obama said.
"I'm interested in a deal that blocks every single one of Iran's pathways to a nuclear weapon -- every single path," he declared.
"In other words, a deal that makes the world and the region -- including Israel -- more secure. That's how I define a good deal."
Iran has not been the only point of contention between Obama and Netanyahu, however. In a recent interview Obama gave to The Atlantic's Jeffrey Goldberg, he responded to Netanyahu's pre-election comments on a Palestinian state and Arab-Israelis, and warned that these comments have "consequences".
In a polling-day bid to energize right-wing voters, Netanyahu had warned that Arab Israelis were going to the polls "in droves" - a comment for which he later apologized. 
Obama also pointed to a Netanyahu statement ruling out the establishment of a Palestinian Arab state if reelected, though he has since sought to backtrack, prompting confusion as to his precise stance which has drawn criticism from both the left and right.