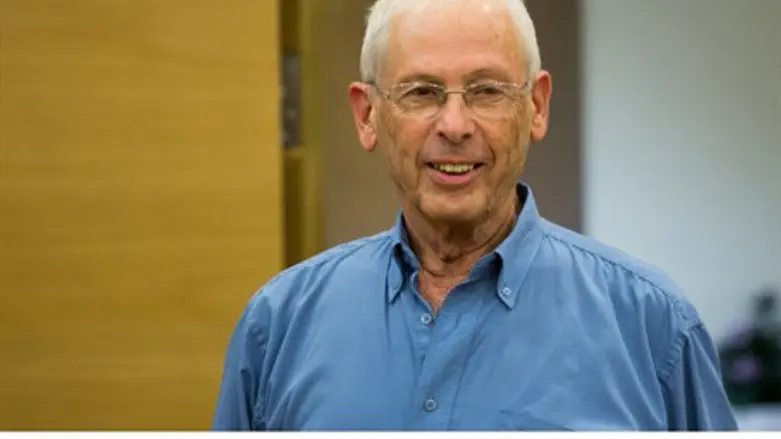 MK Benny Begin
Yonatan Sindel/Flash90
Minister without portfolio MK Benny Begin (Likud) has resigned from the 34th government of Israel on Sunday, after a reported last-ditch attempt by Prime Minister Binyamin Netanyahu to keep him in the post. 
Begin effectively responded to the request of the Prime Minister, and prevented a crisis in front of his coalition partners, who demanded that Likud keep to agreements to have only 11 ministers in the government, not including Netanyahu.
Once Internal Security Minister Gilad Erdan (Likud) joined the government earlier this month, the total number of Likud ministers surged to 12, causing internal discord. 
At first it was unclear whether Begin would respect the request of the Prime Minister to resign from the government, or whether he would wait for the Prime Minister to take an unusual step and fire him outright. 
However, it now appears that Begin indeed submitted his resignation, and this morning he even refrained from coming to the weekly cabinet meeting.
A copy of his resignation letter has also surfaced on social media: 
Begin's resignation is likely to further complicate the Likud internal division of roles, and hamper the completion of forming various Knesset committees.
Channel 10 reports about one hour after the official announcement that Begin may have actually resigned on Friday, but delayed the announcement for reasons that remain unspecified.