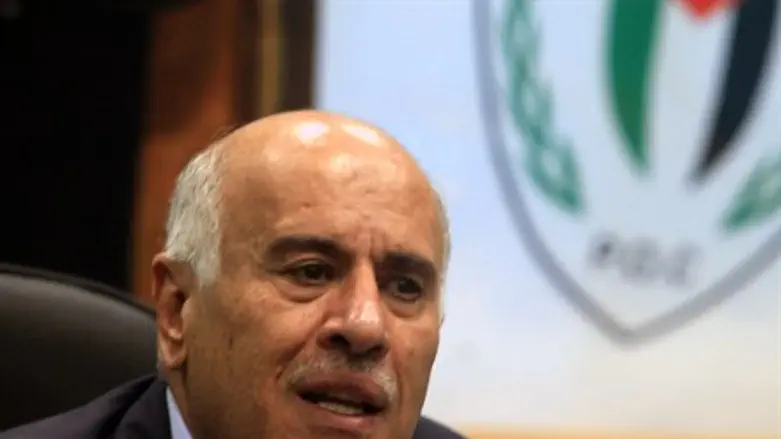 Jibril Rajoub
Flash 90
The Palestinian Authority (PA)'s football chief on Wednesday refused to back down on a threatened vote to expel Israel from football's governing body after talks with FIFA president Sepp Blatter.
Earlier, Arab delegations walked out of a confederation meeting when Israel's Football Association president tried to address them.
"Nothing has changed, the vote is still on the agenda," Palestinian Football Association president Jibril Rajoub told AFP after the meeting with Blatter and as the countdown to Friday's vote gathered pace.
"The meeting lasted about one hour, there were no results," Rajoub said.
The PA, which has been a FIFA member since 1998, wants the governing body to expel Israel over its restrictions on the movement of Palestinian Arab players - the same restrictions imposed on all PA residents. 
The vote is scheduled for Friday and needs a two thirds majority of the 209 members to succeed.
Blatter has been lobbying furiously to try to avoid the vote, even going to the Middle East last week to meet Israel's Prime Minister Binyamin Netanyahu and PA Chairman Mahmoud Abbas.
Blatter strongly opposes the vote saying it is bringing politics into football and that Israel has not breached FIFA's statutes.
Israel Football Association President Ofer Eini was not in Wednesday's meeting and his delegation did not say whether contacts with Blatter or Rajoub were planned.
Arab delegations at a Confederation of African Football meeting walked out when Eini addressed the confederation in a Zurich hotel.
Rajoub said he opposed the protest and the Arab delegations should have stayed.