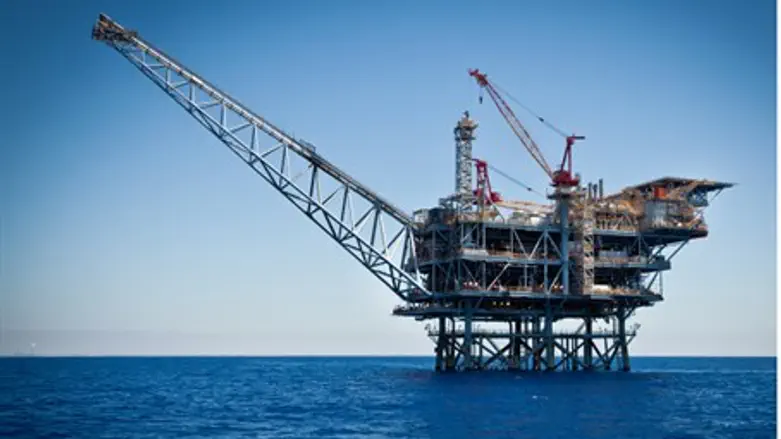 Gas field (illustrative)
Flash90
Israel's antitrust commissioner has resigned after Prime Minister Binyamin Netanyahu's government refused to end an effective monopoly on gas extracted from the Mediterranean, according to a letter made public Monday, AFP reported.
David Gilo expressed his opposition to the dominant position of US giant Noble Energy and its Israeli partner Delek to exploit gas from the Leviathan and Tamar offshore gas fields in the letter sent to Economy Minister Aryeh Deri.
His resignation, due to take effect in August, saw Delek's share price immediately rise by more than three percent during Monday trading on the Tel Aviv Stock Exchange.
In his letter, Gilo wrote that preserving the stranglehold of Noble and Delek on the natural gas market "undermines competition, and the power of authority" of the Antitrust Authority.
The watchdog moved late last year to scrap the deal that gave the two firms control over Leviathan, at the time classifying their partnership as a "cartel." 
The size of the Leviathan field is estimated at 535 billion cubic meters (18.9 trillion cubic feet) of natural gas, along with 34.1 million barrels of condensate, making it the largest gas deposit found in the world in a decade.
Noble and Delek also control the Tamar field, which holds 250 bcm of natural gas, and lies 80 kilometers (43 nautical miles) west of the northern Israeli port city of Haifa.