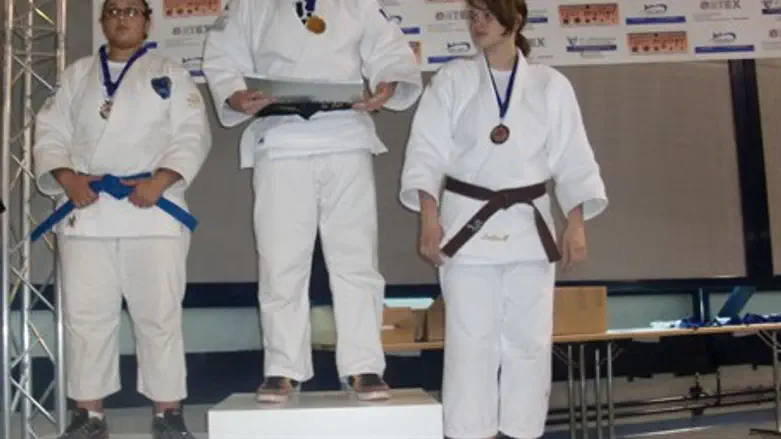 Shahar winds silver medal in judo
Shomron Regional Council
Israel's judo team was released early Thursday after being detained in Morocco at an airport for over 8 hours as they attempted to participate in an international judo event.
The group was released only after the intervention of the athletic organization sponsoring the event.
The team had been warned by the Israel Security Agency not to attend the event in Morocco, after being informed that they could not bring armed guards as part of the contingent. However, the Israel Judo Federation decided to allow the team to participate anyway.
The team reached Morocco on Wednesday, and were immediately detained at the airport, with their passports confiscated. Moroccan authorities cited "security concerns" as the reason for the team members' arrests.
They were released on Thursday after intervention and pressure from the International Judo Federation. Morocco had agreed to host the Israeli team as a condition for holding the event.
It should be noted that the team members had arranged for, and received, visas in advance of the trip, said Moshe Ponti, head of the Israeli delegation. The tournament, to be held this weekend, is one of the world's main judo events.