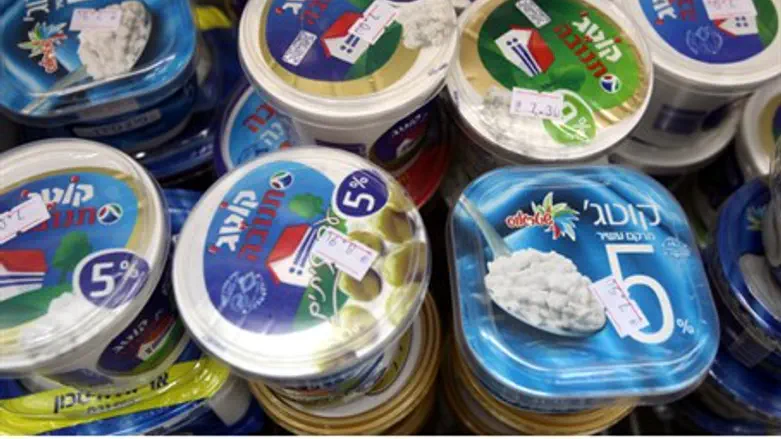 cottage cheese
Flash 90
Want to learn how to make your own cheese for Shavuot? Alex Idov from Kosherology teach us all how to make our own farmers cheese. 
Plus: Hear us making cheesecakes for the holiday. Here is recipe for a great cake:
3 cups cream cheese
1.5 cups sugar 
4 eggs
2 tsp vanilla extract
1 tbsp lemon juice (optional)
Bake 300 for an hour on top oven rack. Place pan of water on the lower rack. Best cheesecake ever.