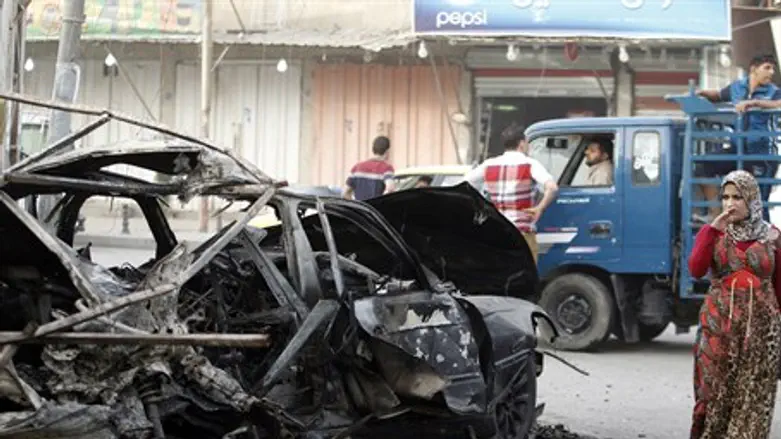 Bomb attack in Baghdad (illustrative)
Reuters
A bomb blast and two mortar rounds targeting Shia worshippers marching to a Baghdad shrine killed six people Tuesday in the Iraqi capital, security and medical sources said.
An explosion killed four people and injured twelve near Tahrir Square in central Baghdad, police said.  
A medic confirmed the casualty figures but it was not immediately clear whether the blast was caused by a car bomb or a suicide attacker.
Two other people were killed and four wounded by two mortar rounds fired on Boub al-Sham, a neighborhood on the northern outskirts of Baghdad, the same sources said.
The Iraqi state has deployed 75,000 members of the security forces to protect the droves of worshippers who have been walking for days towards Kadhimiya in northwestern Baghdad.
It is the site of a shrine dedicated to Imam Musa Kadhim, the seventh of 12 revered imams in Shia Islam, who died in 799 AD.  
Several major thoroughfares in Baghdad have been blocked to traffic for several days already, bringing the capital to a standstill.
The government declared a national holiday on Wednesday and Thursday, which will see the climax of the commemoration.
The marching worshippers and the hundreds of tents along their path where they can rest, eat and drink are considered particularly vulnerable to attacks.  
At least seven people were killed in a car bomb attack against worshippers in Baghdad on Saturday.
AFP contributed to this report.