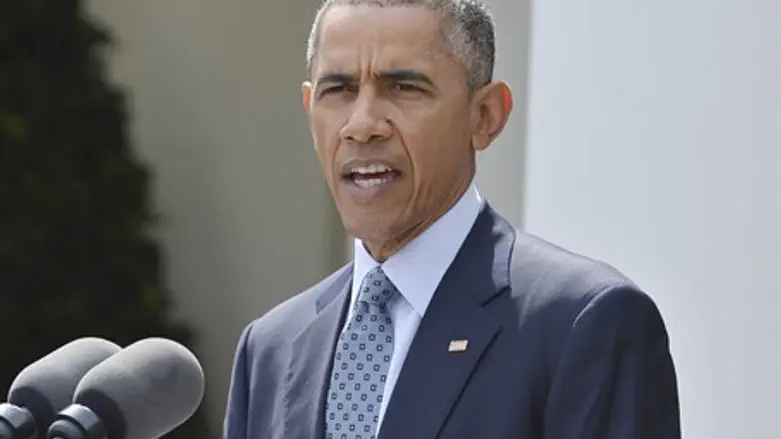 President Barack Obama
Reuters
Saudi Arabia's foreign minister insisted on Monday that King Salman's last minute decision not to attend a Camp David summit was not intended as a snub to the United States, AFP reported.
The White House, meanwhile, said that the king spoke with President Barack Obama and "expressed his regret" for missing the summit.
"This is not related in any way, shape or form to any disagreement between the two countries," Foreign Minister Adel al-Jubeir told reporters at Saudi Arabia's embassy Washington, according to AFP.
On Sunday, Jubeir announced that King Salman would skip the May 14 summit of Persian Gulf leaders with Obama, in which the President is expected to offer the Gulf leaders reassurances over the efforts to reach a nuclear deal with Iran.
He explained that the king is focused on the Yemen ceasefire and humanitarian aid effort, and that he had delegated Crown Prince Mohammed bin Nayef to lead the Saudi delegation, which will also include Deputy Crown Prince Mohammed bin Salman and other senior officials.
The move was interpreted by many as a deliberate rebuff to Obama, at a time when ties between the allies have been strained by Saudi opposition to the nuclear deal with Iran.
But Jubeir, until recently the Saudi ambassador to Washington, said this idea was "really off base" and that the replacement delegates were "the right people" to represent Riyadh.
Arab governments have been expressing their concern about the terms of a potential nuclear deal with Iran. The major Sunni states have warned that a final agreement could allow Shiite-dominated Iran, their regional rival, to keep the technologies needed to produce nuclear weapons.