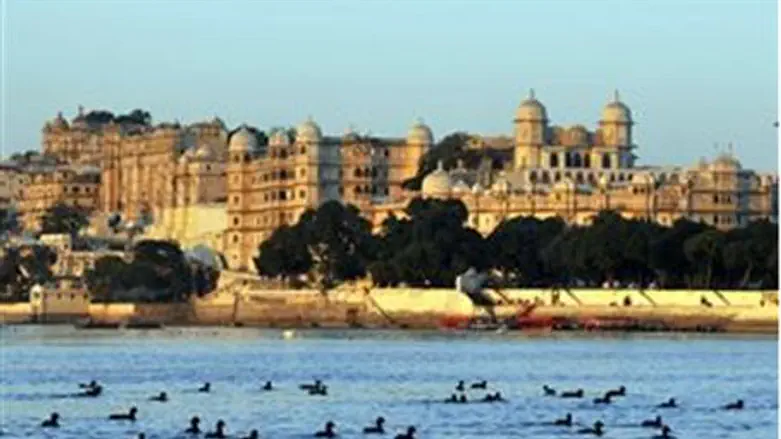 India
Israel News photo: Flash 90
Iran and India agreed to work together on Wednesday to construct a new seaport. The two countries signed a memorandum of understanding to build the Chabahar port, which will provide India with an access route to Afghanistan that bypasses Pakistan.
The deal was signed by Indian Road Transport and Highways Minister Nitin Gadkari with Iranian officials, as the Indian official visited Tehran this week.
Commenting on the deal, Iranian President Hassan Rouhani praised the "resumption of Iran-India cooperation" on the port project, which would "lead to a new chapter in relations of two countries." According to officials, the deal is a "huge" one, and will greatly enhance India's trade with Iran.
The port of Chabahar is in Iran, located in the south of Sistan and Baluchistan Province next to the Gulf of Oman. The port will allow India to get direct access to Afghanistan and points north by offloading goods in the port and transporting by land to Afghanistan via Iran, thus bypassing Pakistan. The deal was signed despite objections by the United States, which urged India to "go slow" on renewing business ties with Iran.
Israel and India are major trading partners, doing billions of dollars of business a year, mostly in the defense and agricultural areas.
In an interview with the Indian Express, Iranian ambassador to India Gholamreza Ansari said that Iran had no problem with that – but that India should not pay attention to Israel's concerns about Iranian aggression.
When asked about India's growing ties with Israel, Ansari replied that it was "India's business. It is not our business to advise you. Any country can choose their own friends. That's your right as well as ours. But we should not let our friends choose our enemies. If they (Israel) are your friends, don't let them choose your enemies."