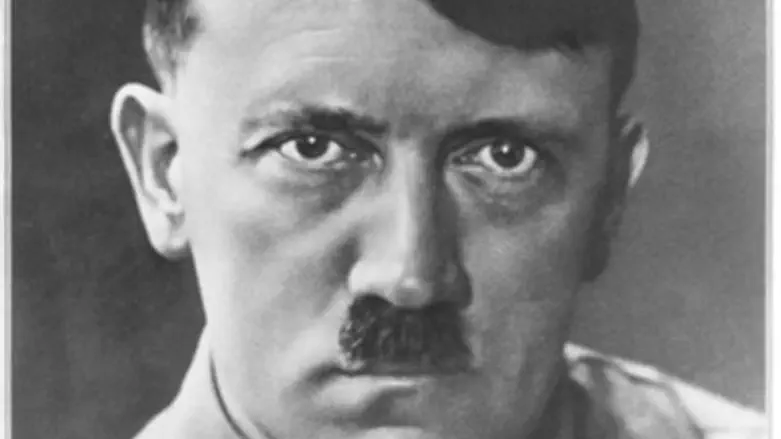 Adolf Hitler
Thinkstock
A group of Irish tourists have raised a storm after they decided to throw a bachelor party for one of the group's members at a pub adjacent to the Jewish quarter in the Czech Republic capital of Prague, while wearing masks of the genocidal Nazi leader Adolf Hitler.
The group, which consisted of roughly 25 tourists of ages ranging from 30 to 55 or so and which hailed from the city of Cork, arrived at the pub located in the heart of Prague's old city, a short distance from the city's Jewish quarter.
They began boisterously celebrating at tables in front of the pub, out in the public eye.
To the great surprise of the other diners at the pub, several minutes after the group arrived they whipped out Adolf Hitler masks and proceeded to party away and move through the pub while bearing the face of the genocidal dictator.
After the Irish tourists started to harass the female waitresses as well, slapping them on their rears and making sexual comments to them, the pub's owner Frank Haughton demanded that they leave.
"While it's not appropriate to wear Hitler masks anyway probably it was somewhat insensitive to wear them so close to the Jewish quarter in Prague," Haughton, who moved to the Czech Republic from Ireland, told the press later.
Haughton described how the group was asked by other customers to remove the masks, noting "the abusive language that they returned to some customers, including some quite elderly customers, was truly not the kind of stuff you want to hear on the airwaves."
He described them as being "such a bad image of Ireland and it shows such a bad image of any group," relating how at a certain point he had the staff stop serving them and ask them to leave, which they eventually did "with some protest."
The incident was strongly denounced in the Czech media and by local politicians who demanded that an investigation be launched against the group.
In an interview to Irish media, the father of the future bride of the bachelor for whom the party was thrown tried to defend his future son-in-law.
"He's an honest and decent guy, and I know they didn't have any intention to hurt the feelings of anyone," he said. "At a certain point they took off the masks and apologized to the guests and pub staff."
"I know what happened in that state, Czechoslovakia, during World War II," he continued. "If I was there during the bachelor party of course I wouldn't have let an incident like this happen."