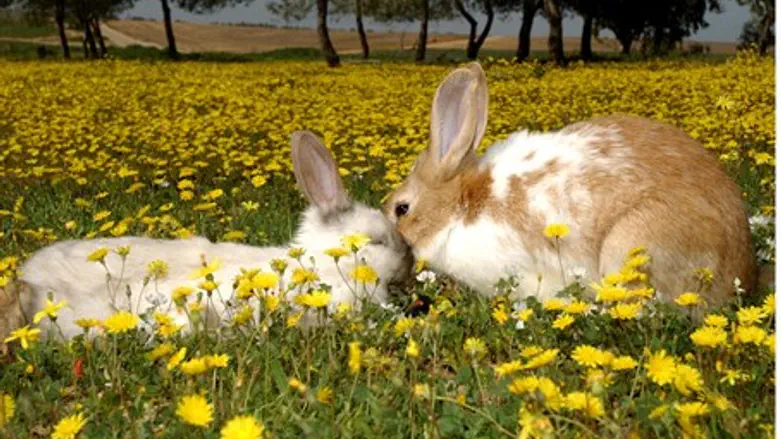 Rabbits (illustration)
Dudu Greenspan/Flash 90
While IDF soldiers, particularly those serving on the front lines, are expected to be combat-ready at all times, a more touching moment was caught on film as Border Patrol officers rescued a wounded rabbit.
The combat soldiers were patrolling in the Jenin region of Samaria on Thursday when they spotted the rabbit lying wounded adjacent to the security barrier.
They rushed to provide the rabbit first aid, and quickly transferred the furry animal to receive appropriate veterinary treatment. 
Video of the officers treating the rabbit was distributed by the Israel Police, which the Border Patrol is associated with jointly with the IDF, and can be viewed by clicking the image below.
On the official police Facebook page where the video was posted, one user received numerous likes to his comment, "the one who does kindness will receive kindness, and whoever does this greatly will receive greatly (from Heaven)," in a quote from the famous Jewish text Mesilat Yesharim.