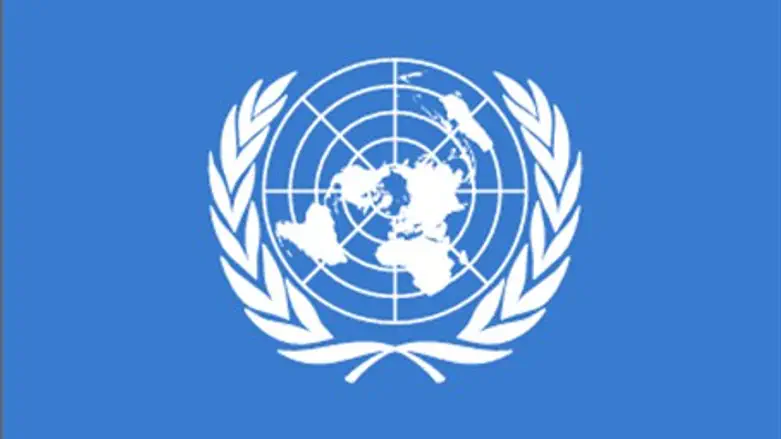 United Nations (illustration)
Reuters
The United Nations (UN) will be "reviewing" the book selection at its official bookstore at the Palais des Nations, UN Watch noted Thursday, after protest was raised over several books unequivocally attacking Israel and Jews. 
Notable titles on display included such seminal works as How I Stopped Being a Jew, Israel's War Against the Palestinians, and The Punishment of Gaza. 
UNWatch's Hillel Neuer wrote to the UN over the issue, noting that no other books in the store targeted any other country for ridicule. 
The UN said in response that while it does not have substantial influence over the shop bearing its name, it would "review" the inventory: 
Thank you for your letter of 26 March 2015 addressed to the Acting Director- General of UNOG, expressing concern about the selection of books in the United Nations Bookshop at the Palais des Nations, which has been duly noted.

The bookshop is operated by a commercial vendor and the selection for sale at the bookshop of items other than United Nations publications and souvenirs bearing the UN logo, is not subject to a substantive vetting procedure by the United Nations. Nor does the selection by the management of the bookstore of printed material for sale constitute any endorsement by the United Nations of the outside publications, the responsibility for which lies with the author s and the relevant publishing house.

That said, and sensitive to the gist of your argument in the above-referenced letter, UNOG has reaffirmed to the vendor the requirement that varied viewpoints be presented on the shop's bookshelves, as part of the ongoing effort to ensure that the choice of books on offer is diverse and balanced, as befits an outlet affiliated with the United Nations Organization.
In addition, the Acting Director-General has initiated an administrative review by the relevant services at UNOG of the existing concession arrangements and related procedures.