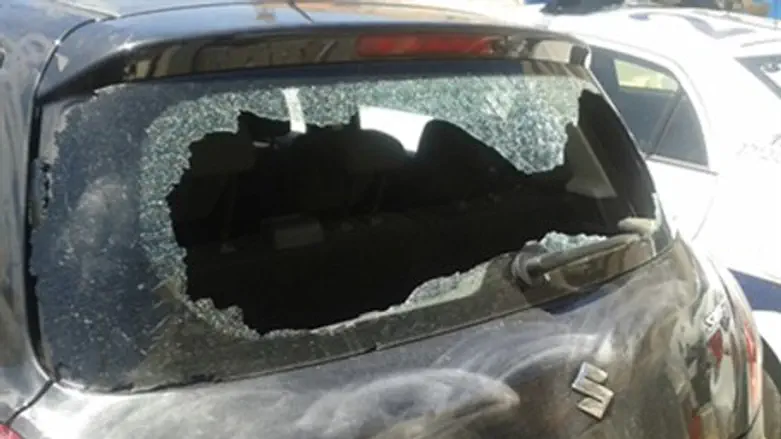 The officer's car after the attack
Facebook
Issuing a severe condemnation of the assault on an IDF officer in Mea Shearim this past Friday was haredi newspaper Hamodia (The Informer) - the only haredi newspaper to address the attack. 
"The event," the paper condemned in an op-ed published on Sunday, "was in every dimension crude, halakhically unacceptable, and has no place and no backing from any religious authority. Whoever took part in it deserves every denunciation and condemnation."
According to the op-ed's writers, the assailants who attacked the officer do not represent the haredi community. 
"No man has the right to attack soldiers because they are soldiers' no man has the right to embarrass them like that in public; and anyone who does so - does not speak for the haredi community, does not serve its purposes, and does not represent its values and way of life."
The article was signed with these decisive words: "We have no part in this type of behavior and these acts will be judged by their outcome; they cause terrible blasphemy; they cause shame, tremendous damage and reckless incitement." 
According to the initial investigation into the assault, a Givati Brigade officer from Kiryat Arba entered Jerusalem's Mea Shearim neighborhood on Friday afternoon to visit two of his soldiers. 
As he was preparing to leave the neighborhood, locals allegedly attacked the officer and threw rocks at his car. He was not injured but his car was damaged. The officer was able to flee the scene and filed a complaint with police.
Prime Minister Binyamin Netanyahu and other Knesset Members were quick to denounce the assault, as did the IDF.