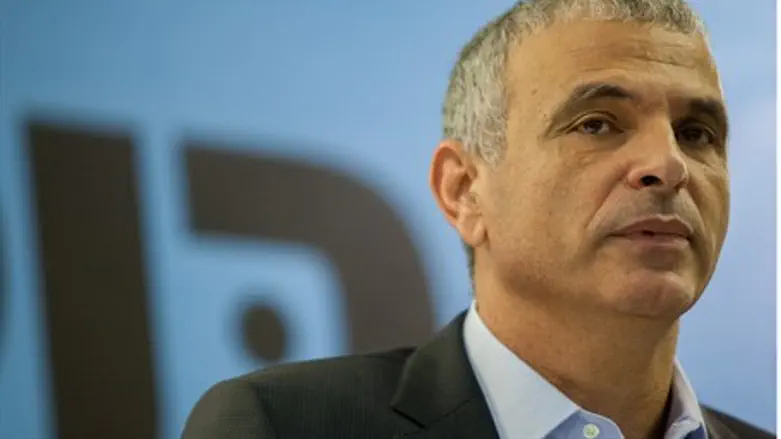 Moshe Kahlon
Ben Kelmer/Flash 90
The government hasn't been formed yet, but already rival parties are accusing each other of "ruining" their policies which have yet to be implemented. In the case of Kulanu, MK Roy Folkman said Sunday that it was possible that the policies prospective Finance Minister Moshe Kahlon was planning to institute would be stymied – because haredi parties were planning on spending too much on their communities.
According to Folkman, demands made by United Torah Judaism and Shas on social spending, education, and an increase in child allowance payments would prevent Kahlon and Kulanu from "fixing" the economy by lowering prices on food and housing.
"In advance, there are certain costs that have to be taken into account by the new Finance Minister, and those costs will be part of the budget," Folkman said, but the further spending demands that Kahlon is being "saddled" with by party demands, specifically from haredi parties, "is problematic as far as I am concerned."
Kahlon has been demanding that Binyamin Netanyahu name him Finance Minister as his price for joining the coalition the Prime Minister is trying to put together. He has also demanded that Netanyahu appoint a Kulanu MK to head the Knesset Finance Committee, which has the power to approve government spending.
Netanyahu has reportedly told Kahlon that UTJ MK Moshe Gafni would be given that post. The post is currently chaired by Jewish Home MK Nissan Slomiansky, who has said that his party, too, wishes to retain that position.