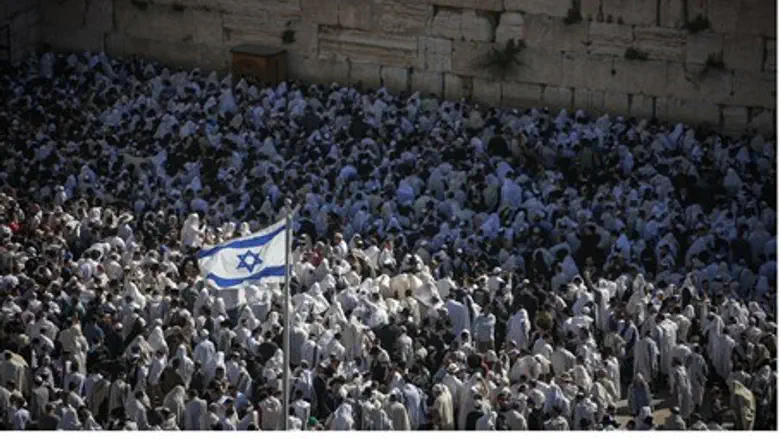 Birkat Kohanim at the Kotel
Hadas Parush/Flash 90
Arutz Sheva's Israel desk is stopping its round-the-clock news updates of IsraelNationalNews.com at this time in honor of the Sabbath and the festival of Pesach (Passover), which begins tonight as well. Jerusalem candle lighting time is 18:24 Summer Time (Friday).
Arutz Sheva's European desk will continue to keep you informed until just before candle lighting time in London at 19:31 GMT. The time posted automatically on all Arutz Sheva articles, however, is Israeli time.
Wishing a Shabbat Shalom and Chag Sameach to all our readers!
(Picture above is from the Birkat Kohaim/Priestly Blessing held at the Kotel/Western Wall in Jerusalem last Monday.)