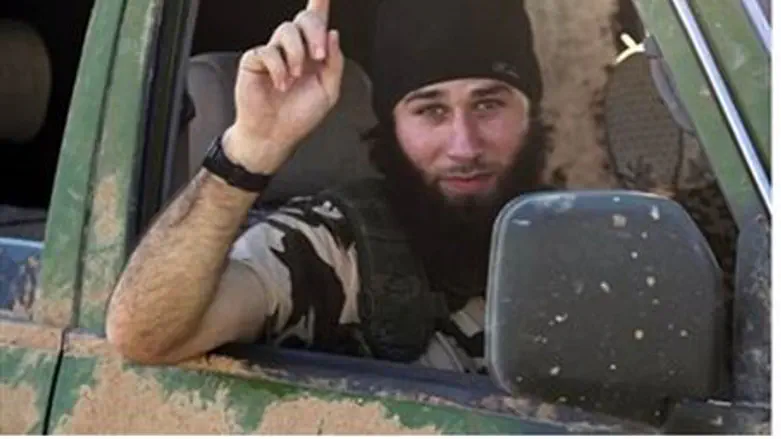 ISIS terrorist (file)
Reuters
Spanish police arrested nine people in the Catalonia region on Wednesday suspected of links to the Islamic State (ISIS) group, authorities said, the latest such raids as European nations seek to stop jihadist recruitment.
The operation included raids in the Barcelona and Tarragona areas and those arrested are suspected of crimes "linked to jihadist terrorism, particularly to the Islamic State group," police said in a statement according to AFP.
Authorities in Europe have sought to stop young people seeking to travel to Iraq and Syria to fight with the Islamic State.
A number of alleged recruitment cells have been targeted by authorities in Spain, including in the country's North African territories of Ceuta and Melilla.
On April 1, a Moroccan living in Catalonia was remanded in custody after allegedly seeking to send her 16-year-old twins to fight with jihadists in Syria, a year after another son died in the country.
Last month, Spanish authorities arrested eight suspected members of a jihadist network who allegedly called for attacks in Spain and tried to recruit for the Islamic State.
About 60 people charged in Islamist terrorist cases were being held in Spain at the start of 2015, a law enforcement source has said.
Spanish authorities say about 100 people from Spain are suspected of having joined jihadist fighters in Iraq and Syria, and fear they may return to launch attacks.
Hundreds more such radicals from France, Britain and Germany are also thought to have travelled to those countries to fight.