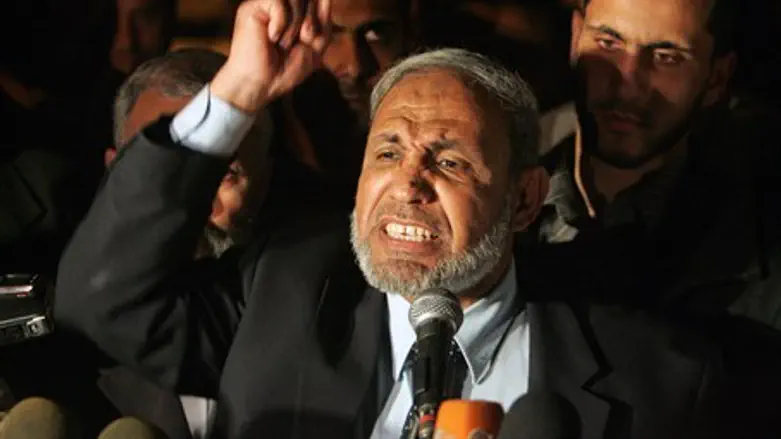 Mahmoud Al-Zahar
Reuters
Any lingering "honeymoon period" between Hamas and the Palestinian Authority (PA) has ended, more than one year after the "unity government" was announced, with the two rivals re-launching a war of words. 
Mahmoud al-Zahar, a member of Hamas's political bureau, said in an interview to Al-Aqsa news agency Friday that PA Chairman Mahmoud Abbas did not conduct any elections in the PA, and ergo has lost the legitimacy to rule. 
Zahar advocated a Hamas takeover of the PA as the only "real solution" against the "occupation." 
He added that the PA's location entails the potential for an "armed struggle," i.e. rocket fire from Gaza. 
Zahar also claimed that Israel sent representatives to Gaza in an attempt to sign a cease-fire agreement, citing many of the same claims revealed in an expose last month. Among them: demands for a seaport and airport.