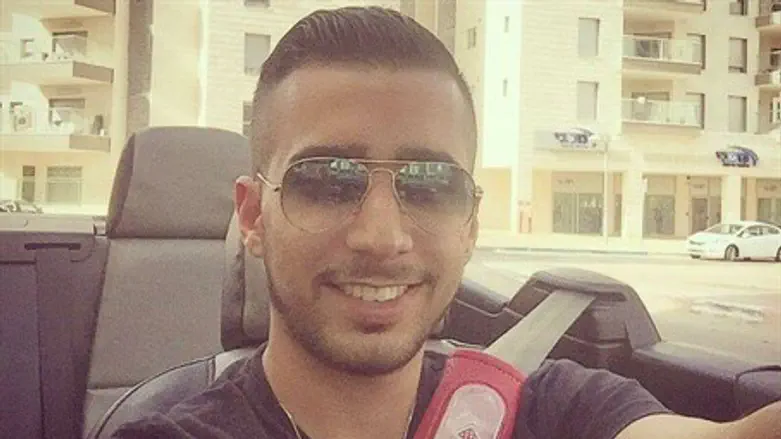 Niv Assaraf
Facebook
Shmuel Assaraf, the father of Niv, the young man from Be'er Sheva who was "abducted" yesterday in an elaborate and costly prank, has formally apologized for the fiasco Friday morning. Assaraf claims his son did not understand the scale of the prank.
"I understand all of the anger over this," Assaraf stated. "I am truly sorry and apologize for everything he did."
"I don't know what happened to him," he added. "I'm happy he's back and I'm worried about his mental health." 
Assaraf was found in a massive search effort on Thursday near Hevron after staging his abduction as a prank.
Police had the arrest of the 22-year-old and an accomplice extended on Friday. Assaraf's friend falsely reported that that he had entered the hostile Arab village of Beit Anoun and never came back.
IDF Spokesperson Motti Almoz told Channel 2on Friday morning that hundreds of IDF soldiers were unable to return home due to the stunt, which cost the IDF "hundreds of thousands of shekels."
He noted that Assaraf, who was found with a sleeping bag and non-perishable food items near Kiryat Arba, "said he was looking for attention, they were looking for attention."
Housing Minister Uri Ariel also condemned the stunt, calling on law enforcement to bring the two to justice.