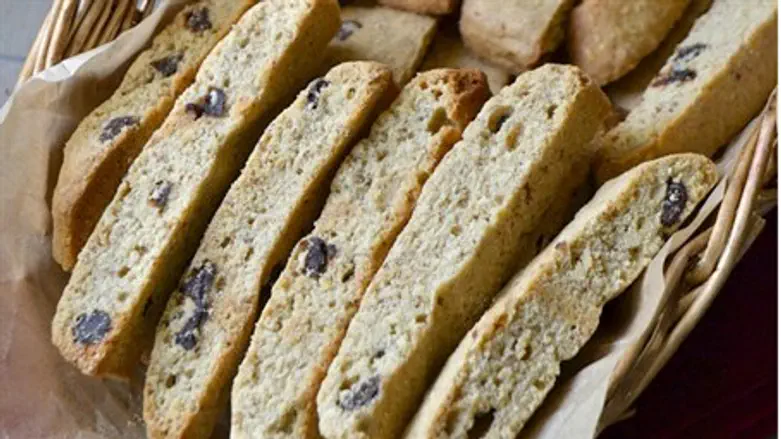 Mandel bread
Melinda Strauss
Shifra Klein of Joy of Kosher Magazine, Elizabeth Kurtz of Gourmetkoshercooking.com and Shmilly Gruenstein give us some tips for Pesach cooking.
Plus: a recipe for mandel bread (Pesach Biscotti)
4 eggs, beaten
1 cup sugar
2/3 cup oil
Pinch of salt
2 tablespoons potato starch
1 ½ cups Cake meal
1 ½ cups ground almonds or walnuts
Chocolate chips, optional
Beat eggs well. Add sugar gradually. Add other ingredients, beating constantly to blend well. Divide into 5 portions and form into logs. Place logs on a greased baking sheet.
Bake at 350 for 30 minutes until golden. While hot, cut into slices and return to oven for another 10 minutes.
To listen to previous shows go to N.S.N. - click here
Want to write Noami? Ask her questions? Maybe give her a new recipe of your own? Write to [email protected]
For Naomi's Recipe Blog (include peasch recipes) Click Here
For Naomi's Cooking Videos Click Here