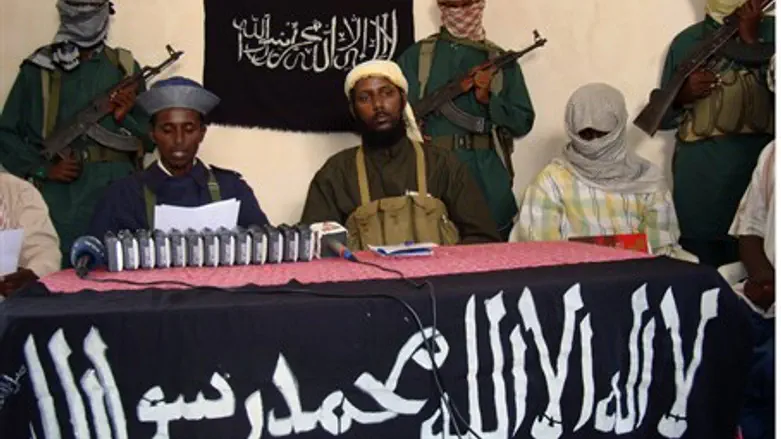 Al Shabab Terrorists (file)
Reuters
Kenya's interior minister, Joseph Nkaissery, said Thursday that 143 people had been killed in an attack by al-Shabab Islamist terrorists on a university in north-eastern Kenya, and that four attackers were also dead.
He said that the siege at Garissa University College had ended, and that security forces were sweeping the campus for any remaining threats. 
More than 500 students were reportedly rescued from the Garissa campus.
The attackers reportedly freed Moslem students and murdered Christian ones. All four terrorists have been killed by security forces.
An overnight curfew has been issued in parts of the country.
The BBC cited disaster management officials who said dusk to dawn curfews were imposed on four counties near the Kenya-Somalia border – Garissa, Wajir, Mandera and Tana River.
Earlier, al-Shabab told the BBC its members were holding Christians hostage and freeing Muslims.
The Kenyan government earlier said that a high-ranking al-Shabab official, Mohamed Kuno, had planned the attack. It placed a bounty of $217,000 on him.