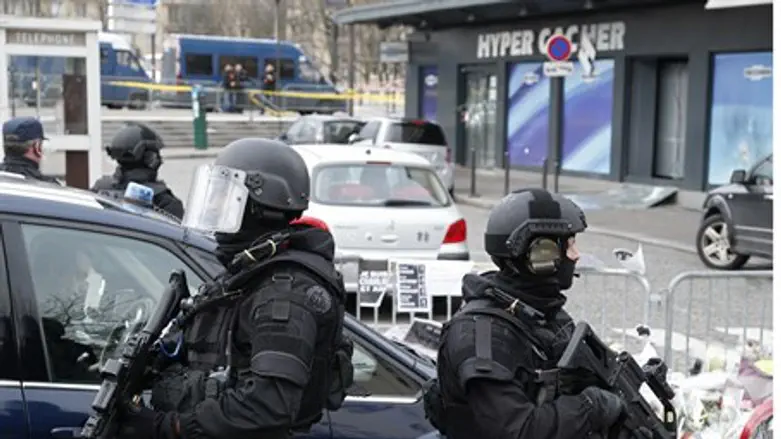 French police outside the Hyper Cacher store
Reuters
Three men have been arrested as part of an investigation into the Paris attacks in January in which 17 people were killed, the Paris prosecutor's office said on Tuesday, according to Reuters.
The men are linked to Amedy Coulibaly, one of the three Islamist terrorists who perpetrated the attacks, an official in the prosecutor's office said.
Coulibaly killed a police officer in the Paris suburb of Montrouge and four people in the Hyper Cacher Jewish supermarket, which re-opened two weeks ago having been fully renovated and with a new staff.
Since the attacks at the start of the year, seven men aged 22 to 33 have been detained and placed under formal investigation as part of a legal process opened by prosecutors on January 20, noted Reuters.
Investigators have to date made more progress on the Coulibaly angle than that of the two other perpetrators - the Kouachi brothers, who carried out the attack at the offices of French satirical weekly Charlie Hebdo.
Earlier this month, four people said to be friends of Coulibaly were detained by French authorities. 
According to reports, one of those detained was a policewoman posted at Rosny-sous-Bois just outside Paris who converted to Islam two years ago. She was suspended from her duties in early February. 
She was detained along with her boyfriend, a man said to have been close to Coulibaly and who is also wanted on separate drug charges. 
Phone records indicate he was in close proximity to Coulibaly shortly before the attack on the supermarket.