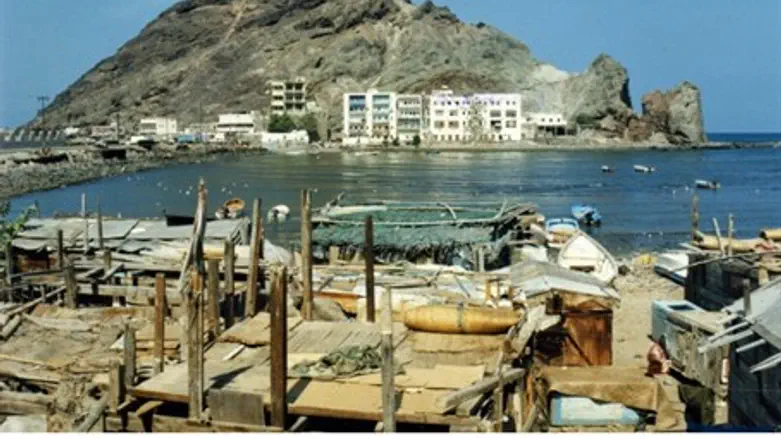 Aden, Yemen
Thinkstock
The Iranian-backed Shi'ite Houthi rebels continue their push southwards in Yemen, with fierce fighting breaking out in the key southern port city of Aden on Monday in a battle that sees Iran, via its proxy ,pitted against forces backed by Sunni states headed by Saudi Arabia.
Troops loyal to former Yemeni President Ali Abdullah Saleh were advancing on Aden on Monday to help the Houthis in their efforts to conquer the key port, reports Al Arabiya. Saleh's forces have been aiding the Shi'ites in recent months as they toppled the government and began seizing power.
Saleh's soldiers reached up to 30 kilometers (around 18 miles) from Aden, health officials told the paper, even as a Houthi brigade shelled civilian centers in the al-Dalea governorate, causing residents to flee their homes.
Intense fighting continued after having erupted in the Dar Saad district of Aden on Sunday, as Houthis attempted to push past forces loyal to President Abd-Rabbu Mansour Hadi - who fled Aden last Thursday - and advance on Aden's northern gate, reports Al Jazeera.
Hadi supporters told the paper they had recaptured the Aden airport, after it was seized back and forth several times in a matter of days. Meanwhile fighting broke out in Aden's central Crater district, with the death toll in the port city reaching around 100 in recent days.
The battle has much larger regional implications, given that Aden controls the highly strategic Bab al-Mandab Strait, the access point to the Red Sea and ultimately Israel's southern port city of Eilat. The waterway is a key route for Israeli and European trade.
Saudi Arabia last Thursday launched Operation "Decisive Storm," a campaign of airstrikes targeting the Houthis and meant to check Iran's spread of influence on its border.
The Saudis are supported in the mission by Kuwait, Egypt, Sudan, Jordan, Qatar, the United Arab Emirates (UAE) and Bahrain.
The Gulf state has made clear it will continue the airstrikes until Hadi is reinstated to power in Yemen.