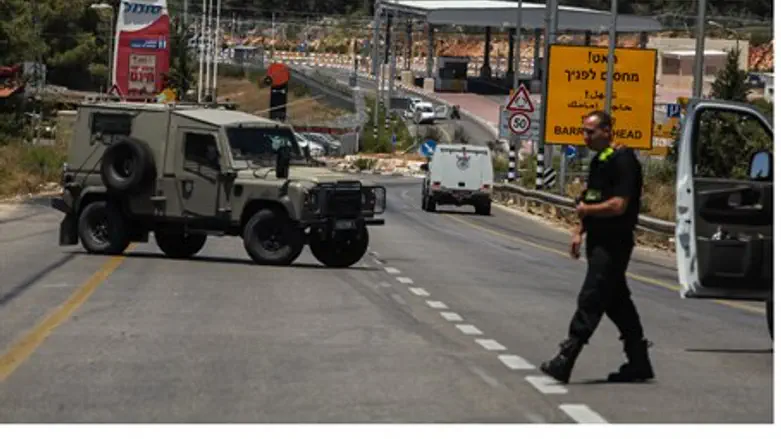 IDF checkpoint (illustrative)
Flash 90
A 27 year-old Arab man has been arrested by the Judea-Samaria District of the Israel Police on Sunday, after he made multiple false reports of 'terrorism' in the region and single-handedly raised the IDF alert level. 
The suspect will be kept in police custody until a hearing on Monday. 
Moked 100 hotline officials in Judea-Samaria reported that they had received multiple calls about potential terror attacks several weeks ago; makeshift IDF checkpoints were established in response and soldiers swept the area.
These calls were eventually revealed to have been false plants, however - leading to an effort to find the suspect and arrest him.
"Needless to say, this criminal activity causes undue burden on emergency hotline operators and on the shoulders of the security forces and damages the quality of life of citizens, both Israelis and Palestinians," police responded. 
Prank calls have been proven damaging in real-life terror attacks. In June, the Moked 100 hotline was revealed to have ignored the initial calls from abducted Israeli teenagers Gilad Sha'ar (16), Eyal Yifrah (19), and Naftali Frankel (16) after they managed to call the hotline and report their own abduction, thinking it was a prank. The teens were murdered shortly thereafter.