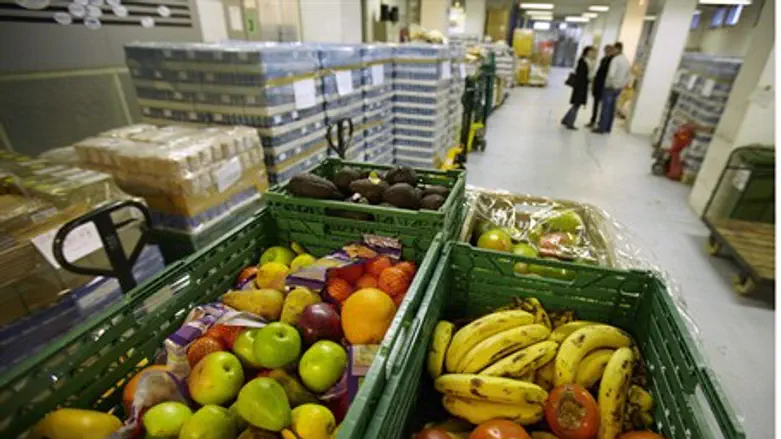 groceries
Reuters
Haredi chain stores in Israel are usually the cheapest - but not this Pesach (Passover). 
A comparison study of 33 products at several chain stores revealed that traditional discount stores Osher Ad and Yesh Hesed are among the most expensive for Pesach 2015, topped only by Supersol, according to Army Radio. 
The rankings are, from cheapest to most expensive:
Yayanot Beitan (the Wine Pavilion), at 420 shekels ($105.90);
Rami Levy, at 436 shekels ($109.93);
Yesh, at 484 shekels ($122.04);
Osher Ad, 492 shekels ($124.05);
Supersol, 513 shekels ($129.35). 
The Mega chain stores ranked firmly in the middle ground - between Rami Levy and Yesh - but Army Radio did not specify the total; the brand-new Victory discount stores were also not tested, as well as smaller grocery chains such as Hetzi Hinam. 
Army Radio attributed some of the price gaps - which break a long-held and common myth that haredi grocery stores are always cheaper than other chains - to the fact, in part, that it is a Sabbatical (Shemitta) year, and haredi communities typically choose imported fruits and vegetables over homegrown. 
However, even matzah is more expensive at haredi supermarkets, it said - with 2.5 kilo (5.5 lbs) of matzah costing 26-27 shekels ($6.56-6.80) at haredi chains versus just 20 shekel ($5.04) at other chain stores. 
The analysis follows an elections season which heavily focused on Israel's cost of living crisis.