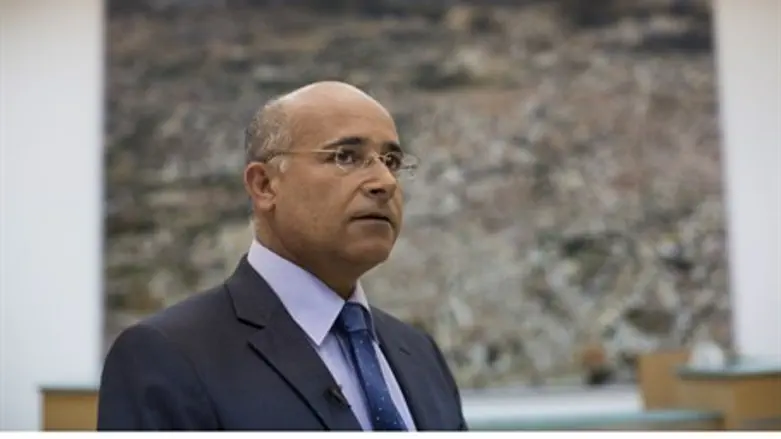 Taleb al-Sana (file)
Yonatan Sindel/Flash90
Arab residents of the Negev in the south are planning a march on Jerusalem this Friday led by United Arab List MK Taleb a-Sana, the head of the Negev Arab Supreme Planning Council.
The group will start its march from Bedouin villages in the Negev and end up at the Presidential Residence in Jerusalem.
A-Sana said that the purpose of the march was to throw a spotlight on the "suffering" of Negev Arabs, especially those living in "unrecognized towns" - illegal Arab settlements built on poached land, mostly owned by the state.
The settlements are generally not connected to services like electricity and sewers, so residents often steal power or dump their waste in the wadis and valleys of the Negev, polluting the environment.
A-Sana gave an interview to the Hamas terrorist group's publication Palestine, in which he said that the marchers would gather south of Be'er Sheva, and pick up more participants on the way.
On their way to Jerusalem, the group will pass through Arab villages outside Jerusalem, like Ein Rafah and Abu Ghosh, in the hope that residents there will join them as well. They expect to reach Jerusalem next Wednesday.
Joint List MKs will be joining the marchers, the Hamas publication reported. The marchers will hand Rivlin a list of demands, and if they are not answered, the publication said, A-Sana promised rioting, protests, hunger strikes, and the like.