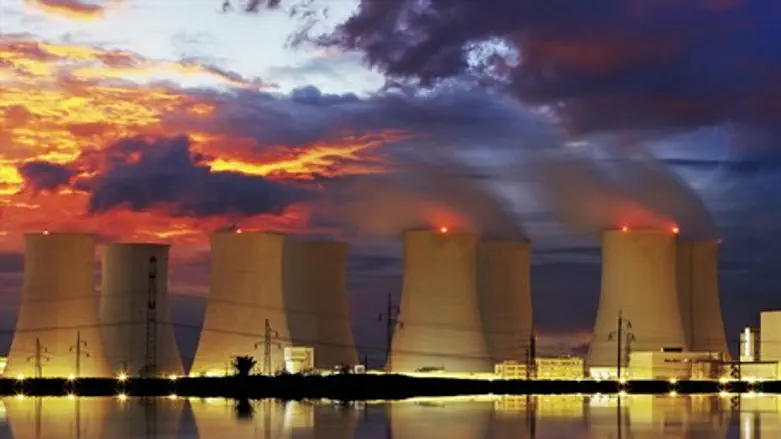 Nuclear power plant (illustration)
Thinkstock
Jordan on Tuesday signed a $10 billion deal with Russia to build the kingdom's first nuclear power plant, with two 1,000-megawatt reactors in the country's north, The Associated Press (AP) reported.
The deal, signed in the Jordanian capital, Amman, with Russia's state-owned Rosatom company caps efforts of the energy-poor kingdom to increase energy sufficiency and reduce imports.
Jordan lacks any local energy sources and imports 96 percent of its electricity. The violence in neighboring Iraq and Egypt's Sinai Peninsula has threatened and in many cases, completely cut off supplies, noted AP.
The kingdom's Petra news agency said Jordan plans to finish construction of the plant in Amra in the country's north by 2022. There are also hopes it will be fueled with uranium mined in Jordan.
"As you know, we lost the oil from Iraq, natural gas from Egypt, and the country has been bleeding and losing on an average $3 billion every year," Khalid Toukan, head of the Jordanian Atomic Energy Commission, was quoted as having said.
"We aim to build a state-of-the art nuclear power plant that will be a showcase for the region and other newcomer countries," Toukan added, according to AP. He also referred to the kingdom's large uranium deposits discovered in 2007 but still undeveloped.
"Nuclear power is definitely one of the solutions to graduate from total dependency on oil and gas," he added. "I am optimistic that the raw materials, the yellow cake, will come from Jordan."
Under the deal, Jordan must buy fuel from Rosatom for the reactors for 10 years, after which it may seek other suppliers. The Jordanian government will have a slight majority ownership, with Rosatom owning 49 percent of the plant, according to the Jordan Times.
Last year, Russia was finalizing plans with Iran to build at least two more nuclear power plants on the Islamic Republic's southern Gulf shores, in the city of Bushehr.
The Islamic Republic signed the Bushehr contract with Russia in 1995 and the nuclear power plant reached its full capacity by August 2012. The plant made headlines last year when it experienced a critical malfunction, leading some to believe that it had been the result of a cyber attack.