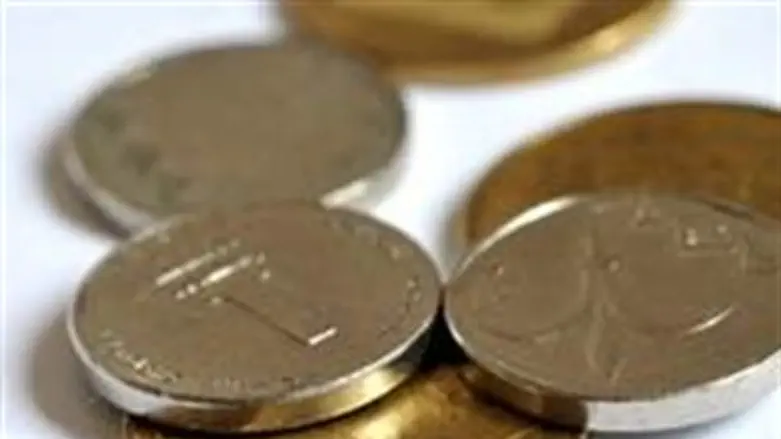 shekels
Flash 90
The shekel continued to strengthen against the major currencies Tuesday morning, following the Bank of Israel's surprise announcement Monday that its interest rate would not change in April, and remain at its current level of 0.1%.
The shekel-dollar rate is currently 2.1% below yesterday's representative rate, at NIS 3.939/$, and the shekel-euro rate is down about 1%, at NIS 4.328/€, according to Globes.
After the banking and financial services organization HSBC forecast that the Bank of Israel (BoI) would cut its interest rate to a negative level launch a quantitative easing program, but BoI opted against the interest rate cut, explaining that the current indications are that Israel's inflation rate, which has been negative, will return to within the lower part of the government's target range of 1-3%, within the next twelve months.
The shekel-dollar exchange rate sank almost NIS 0.11 to NIS 3.94 Monday evening, after the Bank of Israel announced its decision. 
The Bank of Israel said, "The bank will use the tools available to it and will examine the need to use various tools to achieve its objectives of price stability, the encouragement of employment and growth, and support for the stability of the financial system, and in this regard will continue to keep a close watch on developments in the asset markets, including the housing market."