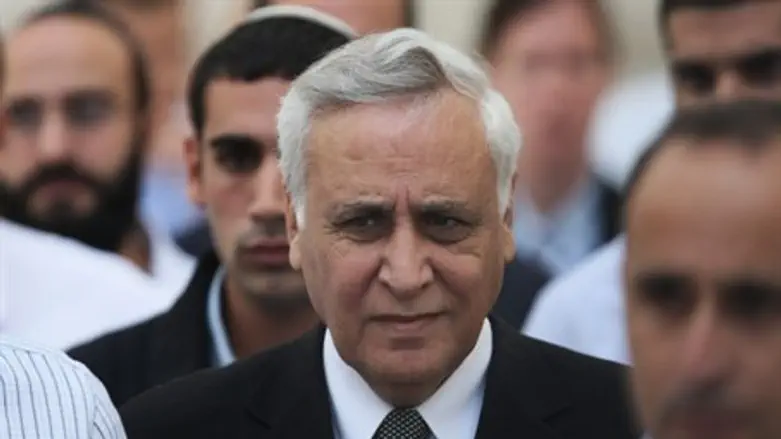 Moshe Katsav
Flash 90
Former president Moshe Katsav will be released from prison for a Passover holiday break of 72 hours. 
The temporary release marks the first time Katsav will spend the Passover holiday his family at his home in Kiryat Malachi, since being imprisoned in the Maasiyahu Prison in Ramla in December 2011. 
Katsav, who served as President of Israel from 2000-2007, was forced to resign early from the post when allegations of rape and sexual harassment surfaced. 
In 2010, Katsav was convicted of two counts of rape, obstruction of justice and other charges. He was sentenced to seven years in prison in March 2011.  
From now on, Katsav will be permitted vacations every month, just as other prisoners with similar criterion. 
Last year, Katsav requested to spend the Passover holiday at home, but the Israel Prison Service rejected his petition, stating that not enough time has elapsed between the holiday and his previous vacation. 
Katsav has maintained his innocence since allegations first surfaced, and pushed for a retrial multiple times. 
The Supreme Court ruled in May that the former president would be awarded a new trial.