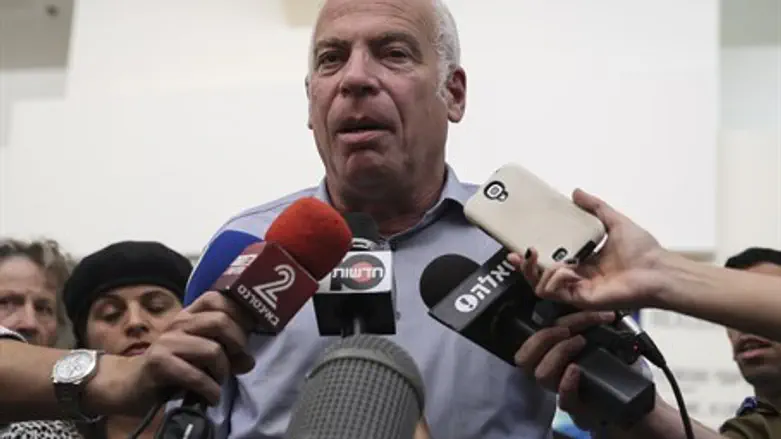 Uri Ariel
Hadas Parush/Flash 90
Housing and Construction Minister Uri Ariel, who heads the Tekuma faction in the Jewish Home party, denied reports of a possible split in the Jewish Home, as he left the President's Residence after recommending Binyamin Netanyahu as the next prime minister.
"There was no chance and there is no chance of a split," Ariel told reporters. "There is no mutiny and there will not be one. It is all an invention by several reporters. We are a united faction."
The reports claimed that Ariel and the second Tekuma MK-elect, Bezalel Smotrich, were placing heavy pressure on Jewish Home Chairman Naftali Bennett and threatening to split off from the faction, if Ariel is not appointed as minister in the new government.
Meanwhile, sources in the Jewish Home blamed Ariel and Tekuma for the party's disappointing showing in the election. "Ariel's Tekuma did not provide the goods," the source told Army Radio. "It put two representatives in the Knesset, thanks to us, but most of its voters went with Eli Yishai, who did not even pass the threshold."
Ariel said earlier Sunday morning that he is "pleased that there is a nationalist government, and we are going to carry out a process of learning our lessons. Lessons need to be learned, even when they are good ones."