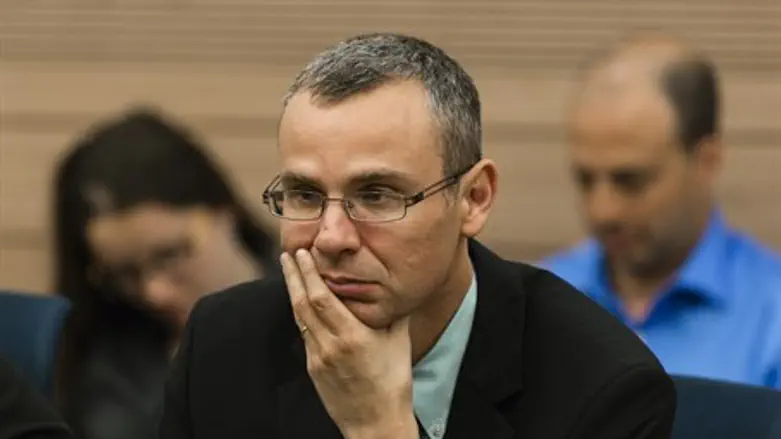 Yariv Levin
Flash 90
In an interview with Arutz Sheva, MK Yariv Levin, chairman of the outgoing Knesset's Foreign Affairs and Defense Committee, lauded his party's victory in Tuesday's elections, and said that it finally gave the Likud a clear mandate to rule Israel in the way the party felt it should be ruled.
"This is a great accomplishment, and I salute the public who supported us, despite all the anti-Netanyahu propaganda in the media and by Yitzhak Herzog and Tzipi Livni, and all the money that was spent to beat us," said Levin. "
The pressure in the media was great, but the fact that the issues were placed before the public allowed us to present out views to the public, turning us into a strong political force."
Among the issues the Likud needs to tackle is the "one-sided attitude" of the media and the justice system, said Levin. "There need to be changes in the radical leftist rule that shows itself in so many aspects of Israeli society. We will among other things seek to diffuse the powers of the High Court, the Attorney General, the way judges are chosen, and other basic issues on which a Jewish state is founded."
Israel's media establishment also needs a shake-up, he said. "The radical left control of the media denies many of Israel's citizens its rightful voice, and deregulating television broadcasts and establishing new media and news outlets will undoubtedly raise the level of media diversity and Jewish identity."
"The responsibility is now ours," said Levin. "We can govern the country in our own way now, with a right-wing government with a comfortable 67 mandates."