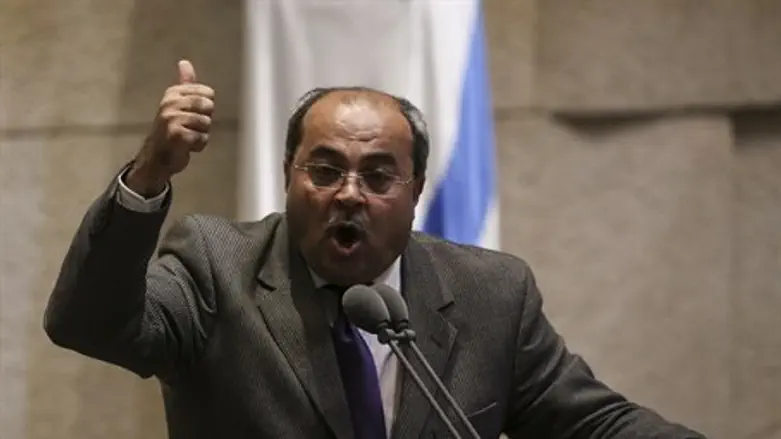 Ahmed Tibi
Hadas Parush/Flash 90
At 6 p.m. on election day, it has become harder than ever to tell truth from fiction, spin from counterspin, in news reports and political statements. This is especially true regarding the turnout in the Israeli Arab sector, which Prime Minister Binyamin Netanyahu claimed is "huge."
Ynet, the website of Yedioth Aharonoth, has published a quote from Arab MK Ahmed Tibi (United Arab List) in which he denies this claim.
"Netanyahu's statement regarding a dramatic rise in the voter turnout in all of the Arab communities is not true," he claimed. "This is spin. There is an increase in some communities and a marked decrease in others."
"On average," said Tibi, "there is currently a decrease in the voting in the Arab sector because of the Right's spin. People in the Arab sector think that their friends and neighbors have voted – and they do not go out and vote. I call on everyone – go out and vote, immediately."
Tibi's statement contradicts other statements by his own list, which indicated a high turnout. In the morning hours, the UAL said that turnout in the Arab sector was 10% by 10 a.m., compared to 3% at the same hour in the 2013 elections.
On Monday, the Walla website published what it said was an "inside poll" conducted by a political party or parties that showed a marked increase in the Right's power following the nationalist rally Sunday, but the poll was yanked from the website soon after it appeared.
In this case, too, there is no way of knowing if the poll was real or fake, why it was posted despite the prohibition on publishing polls in the last 3 days before the election, and why it was subsequently removed.