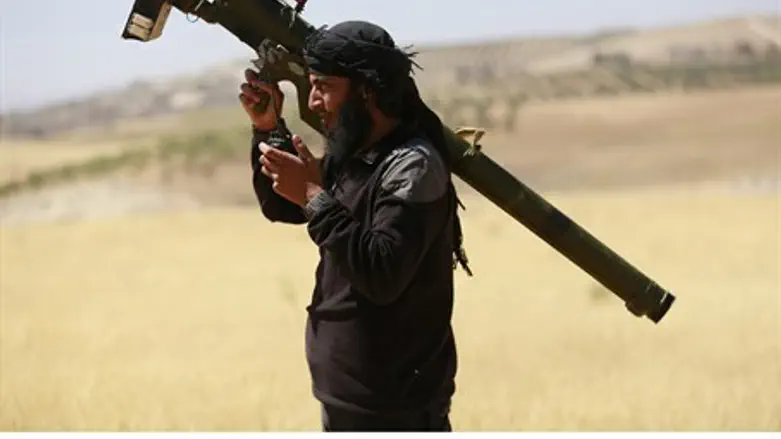 Al-Nusra Front fighter in Syria
Reuters
Al-Qaeda's Syrian affiliate, the Al-Nusra Front, on Monday reaffirmed its allegiance to the global extremist network and denied any plan to break away and become a more internationally acceptable rebel force.
The angry statement followed weeks of speculation on Internet social networks of a split between the jihadist allies, AFP reported.
Al-Nusra "completely denies reports of a break-up with Al-Qaeda," the group said in a statement released on Twitter.
The statement added that Al-Nusra "remains the backbone of jihadists" in Syria, "the first into battle, dedicated to unifying the ranks around sharia (Islamic law)... righting injustice and defending the disadvantaged".
It denied "completely all reports of a meeting with Qatari or other intelligence services or seeking Qatari or Gulf funding, as this is contrary to the principles on which Al-Nusra has been based from the start".
An official branch of Al-Qaeda since April 2013, the group dominates a swathe of northwest Syria despite months of international airstrikes.
As well as fighting President Bashar Al-Assad's regime, it has clashed with Western-backed rebels and its jihadist rival the Islamic State (ISIS) group. Last November, Al-Nusra and ISIS agreed to work together.
Al-Nusra was formed in January 2012 by jihadists who had previously fought in Iraq, including its chief Abu Mohamed al-Jolani.
The group's military chief Abu Hammam al-Shami and several top commanders were last week reported to have been killed in Syria, although there was contradictory information on the circumstances.