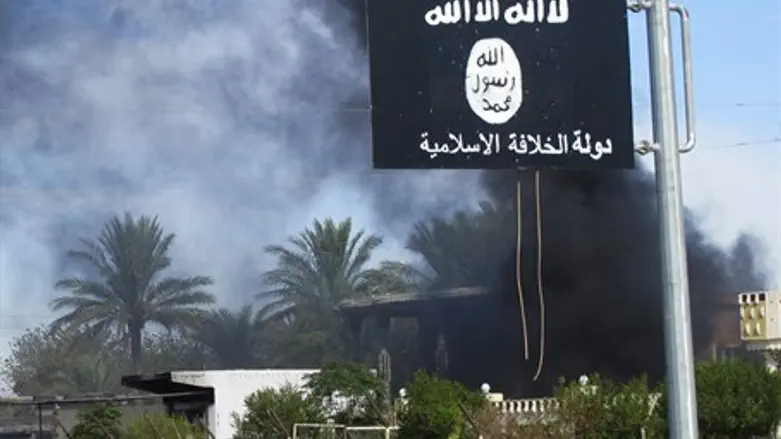 ISIS flag
Reuters
The head of UNESCO condemned on Friday the destruction of the ancient Assyrian city of Nimrud in Iraq by the Islamic State group, saying it amounted to a "war crime." 
"I condemn with the strongest force the destruction of the site at Nimrud," Irina Bokova said in a statement.
She said she had already spoken with the heads of the UN Security Council and International Criminal Court (ICC) on the issue.
"We cannot remain silent. The deliberate destruction of cultural heritage constitutes a war crime," she said. "I call on all political and religious leaders in the region to stand up and remind everyone that there is absolutely no political or religious justification for the destruction of humanity's cultural heritage."
ISIS "assaulted the historic city of Nimrud and bulldozed it with heavy vehicles," Iraq's government said on Thursday.
An antiquities official said the destruction began after noon prayers on Thursday and that trucks may have been used to haul away artifacts.
"UNESCO is determined to do whatever is needed to document and protect the heritage of Iraq and lead the fight against the illicit traffic of cultural artifacts, which directly contributes to the financing of terrorism," said Bokova. "At stake is the survival of the Iraqi culture and society."
The destruction at Nimrud, one of the jewels of the Assyrian era, came a week after the jihadist group released a video showing its members armed with sledgehammers and jackhammers smashing priceless ancient artifacts at the Mosul museum.
That attack sparked widespread consternation and alarm, with some archaeologists and heritage experts comparing it to the 2001 demolition of the Bamiyan Buddhas in Afghanistan by the Taliban.
According to ISIS's extreme interpretation of Islam, statues, idols and shrines are a corruption of the purity of the early Muslim faith.
The group spearheaded a sweeping offensive last June that overran Nineveh province, where Mosul and Nimrud are located, and swept through much of Iraq's Sunni Arab heartland.
AFP contributed to this report.