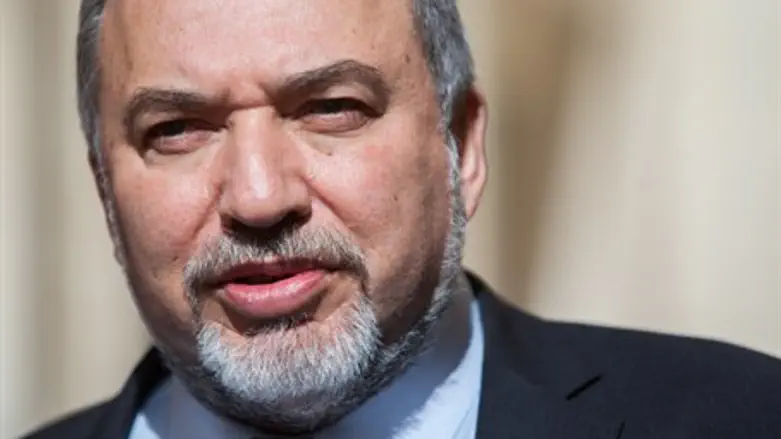 Avigdor Liberman
Yonatan Sindel/Flash 90
A Yisrael Beytenu election campaign advertisement mistakenly identified an Israeli-Arab lawyer as being behind the horrific bombing at the Park Hotel in Netanya in 2002, in which 29 people were murdered and 64 others wounded. The bombing was orchestrated by Hamas terrorist Abbas as-Sayyad of Jenin, who was also responsible for the murders of eight other Israelis.
The advertisement featured what was supposed to be As-Sayyad's photo – but it wasn't. The photo featured was, in fact, that of Mohammed Abed, an Israeli- Arab lawyer who has is currently on trial for assisting Hamas prisoners in Israeli jails, but who has no connection to the Park Hotel massacre.
Abed filed a police complaint against Yisrael Beytenu Chairman Avigdor Liberman Tuesday, and filed a civil lawsuit against the party for the sum of NIS 2.5 million.
"I am shocked and really afraid," Abed told Channel 2. "I do not leave my house – neither I, nor the members of my family. I see this as a public call to murder me."