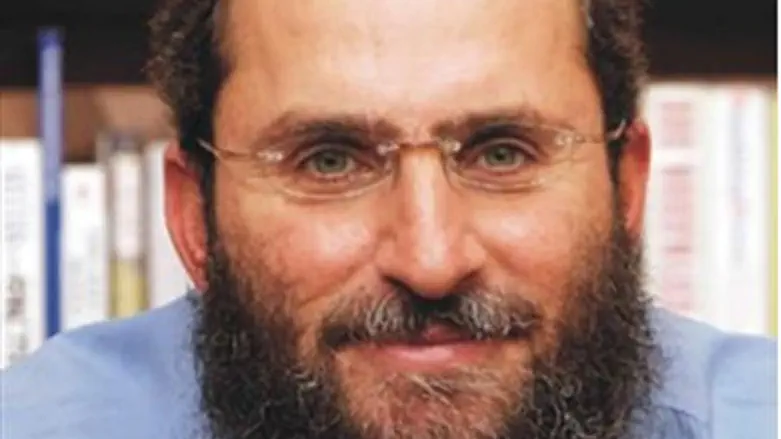 Rabbi Boteach
Israel news photo: Rabbi Boteach's official website
An ad accusing President Barack Obama's National Security Adviser Susan Rice of ignoring genocide has received widespread condemnation from a trove of Jewish organizations across the United States. 
Appearing in Saturday's New York Times, the ad says: "Susan Rice has a blind spot: Genocide." It also features skulls in the background. 
The ad appears to be a reaction to comments Rice made on a recent interview with Charlie Rose, where she argued Prime Minister Binyamin Netanyahu's speech before Congress could be disastrous to US-Israel relations. 
Taken out by well-known pro-Israel advocate, Rabbi Shmuley Boteach, the ad promotes a speech he is expected to give this week during the AIPAC policy conference. 
Prime Minister Netanyahu will also deliver a speech to AIPAC on Monday morning, which will focus on the strength of the US-Israel relationship. He is expected to arrive to Washington on Sunday afternoon. 
After Shabbat ended, Jewish groups were quick to denounce the ad. The American Jewish Committee called it "revolting," while the Anti-Defamation League labeled the ad "spurious and perverse."
Other organizations condemning the ad were the Orthodox Union, J Street, the Jewish Council for Public Affairs, and the Rabbinical Assembly of the Conservative movement. 
US leaders of the Reform Jewish movement were particularly harsh, calling the ad "grotesque," "abhorrent" and a "sinister slur."
Boteach, a well-known US rabbi, who is also reportedly close with Netanyahu, lives in New Jersey. He is a known television host and author. His last book "Kosher Jesus" was published in 2012.