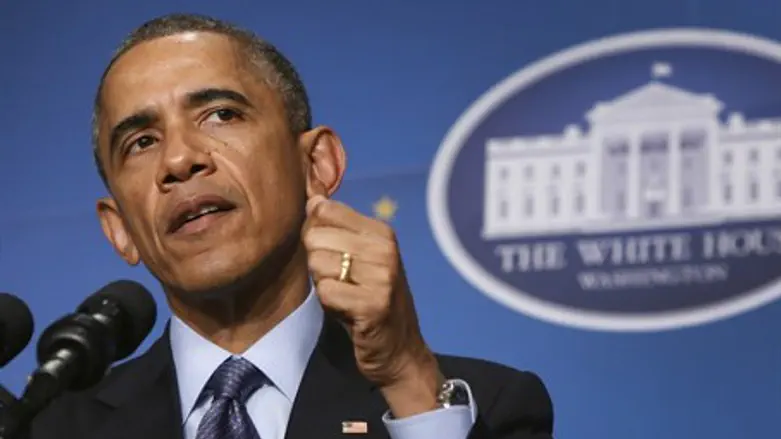 Barack Obama
Reuters
United States President Barack Obama on Monday expressed solidarity with Denmark after two shootings that shocked the country, and vowed to confront anti-Semitism and assaults on freedom of expression together with Copenhagen, reported AFP.
Faced with the spectacle of European Jews being again targeted by extremists, just over a month after similar attacks in Paris, governments were scrambling to reassure their Jewish communities.
During a telephone call, Obama and Danish Prime Minister Helle Thorning-Schmidt "agreed on the need to work together to confront attacks on freedom of expression as well as against anti-Semitic violence," the White House said in a statement quoted by AFP.
The statement added that Obama offered his condolences for the victims and  expressed "American solidarity with our Danish allies."
Obama also welcomed Denmark's participation in a three-day, high-level summit he is hosting this week to share best practices and agree on a plan of action to counter radicalization, recruitment and incitement to violence, the White House said.
In the aftermath of the two shootings in Copenhagen, particularly the second one outside the city's main synagogue, there were calls on Danish Jews to make aliyah to Israel.
Prime Minister Binyamin Netanyahu, reacting to the shootings, said on Sunday, "This wave of attacks will continue. Of course, Jews deserve protection in every country but we say to Jews, to our brothers and sisters: Israel is your home."
However, some leaders in Europe rejected Netanyahu's call, including Thorning-Schmidt, who said Denmark's Jews "belong in Denmark".
Meanwhile, the Simon Wiesenthal Center called for a Europe-wide conference against anti-Semitism on Monday, fearing that recent attacks against Jews in both Copenhagen and Paris could be the catalyst of a "pan-European epidemic."