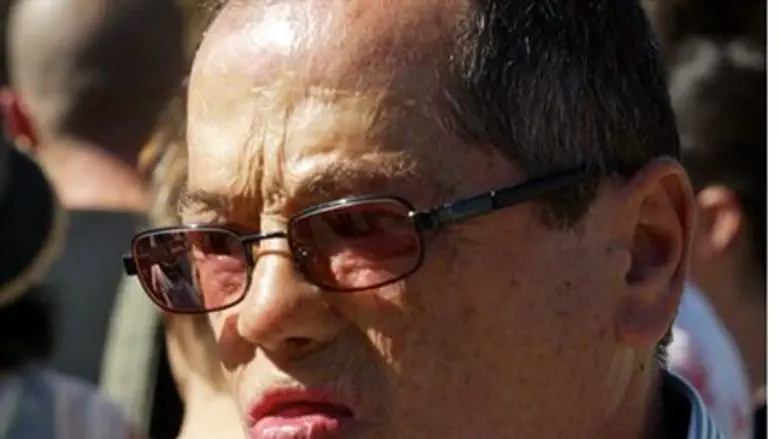 Amnon Abramovich
Flash 90
Israel's Channel 2 television news has quietly backtracked on its report from Sunday, according to which the United States has announced that it will no longer update Israel on the progress of its talks with Iran – because Israel uses this information to meddle in US politics.
The White House has bluntly denied the report.
Channel 2 now claims that "senior American elements" have recently told Israel that they are "concerned about the leaks of information that the US is sharing with Israel about the agreement being formed with Iran."
The fact that Prime Minister Binyamin Netanyahu has decided to speak in Congress against the deal, in a speech that was not coordinated with the White House, will "adversely affect the quality of the information sharing" between the two countries, says the news channel.
The channel's new version of the bickering between the countries is, however, bound to be viewed skeptically by many, after it turned out that the previous report – by ultra-leftist reporter-analyst Amnon Abramovich – was false.
Senior officials in both the State Department and White House denied Sunday evening the claim that the Obama administration is "punishing" Israel for Netanyahu's speech to Congress and has stopped sharing information with Israel about the nuclear talks with Iran.
The report on Channel 2 News went so far as to state that Undersecretary of State Wendy Sherman, who is in charge of the nuclear talks with Iran, has announced that she is no longer briefing Israel about the talks, and that Susan Rice, Obama's national security adviser, has also announced that she is cutting off contact with her Israeli counterpart, Yossi Cohen.
Senior Obama administration officials denied the reports as false and told the Washington Free Beacon that conversations with Israel are ongoing.
"Conversations continue with Israel on the Iran nuclear negotiations," a senior State Department official who asked not to be named told the website.
"Under Secretary Sherman met with Israeli NSA Cohen and Minister for Intelligence and Strategic Planning [Yuval] Steinitz in Munich and will see NSA Cohen again this week (the Iran negotiations were obviously the main topic of conversation)," the official added.
"And Secretary Kerry continues his conversations with Prime Minister Netanyahu about this issue, as has always been the case," the senior official continued.
The White House National Security Council (NSC) also denied the reports.
"This report is patently false," NSC Spokesperson Alistair Baskey said in a statement quoted by the Free Beacon. "National Security Adviser Rice maintains regular contact with her Israeli counterpart National Security Adviser Cohen on the full range of issues of mutual concern to our nations, and will in fact meet with him later this week at the White House."
"We also continue our frequent and routine contact at various professional levels within the intelligence, military, and diplomatic spheres," the NSC said.