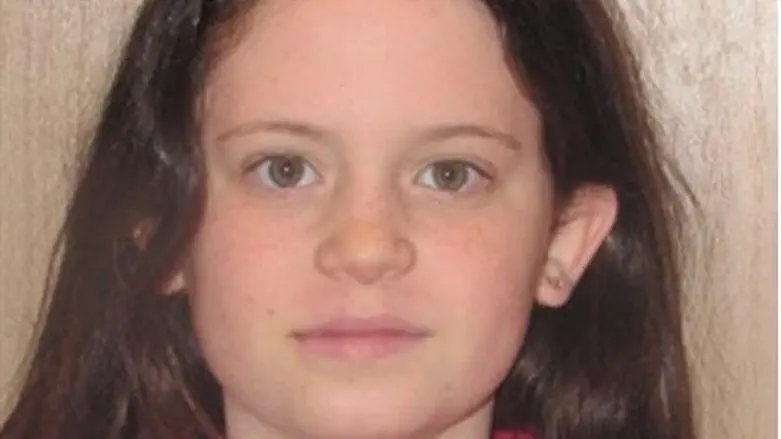 Ayala Shapira
Courtesy Shapira Family
Classmates of 11-year-old Ayala Shapira, who was badly burned in a terrorist firebomb attack in Samaria, have written to UN Secretary-General Ban Ki-moon, asking why the global body has failed to condemn the attack.
"We turn to you, as head of the world's most important diplomatic institution, because we have not heard your voice speak out against these terrorists. We have not heard a harsh condemnation by the United Nations of those who burned an eleven year old girl who was coming home from her math lesson," wrote Ayala's classmates, students of the AMIT Lehava Ulpana in Kedumim.
"Ignoring this violence means tacit support of this heinous act," the students wrote. "Those who seek to burn children should be banned from the civilized world. Those who wish to burn people are not human beings - and the United Nations must say this loud and clear."
Israel's ambassador to the UN, Ron Prosor, who published the letter on his Facebook page, wrote, "I told the Secretary-General that the UN was founded to give voice to the victims of brutality and terror."
"These young girls attend the same school as Ayala, travel on the same roads, and hike the same hills. They know that the firebomb could Just as easily have been thrown at any of them," he added.
Since the attack, Ayala has been hospitalized at Sheba Medical Center in Tel Hashomer, suffering from severe burns to 40% of her face and upper body.
However, she is slowly recovering. Ruth, Ayala's mother, stated several weeks ago that "Ayala is healing slowly and in stages, she suffers pain and takes medicine to ease things for her. She speaks with lip movements and explains herself very well."
Ayala, whose father was wounded in the same attack, asked to distribute a letter of gratitude to the public last month.
"All the people of Israel, I thank you all for praying for me and thinking of me so much," she wrote.
The Samaria Military Court has filed charges of terrorism and attempted murder against the terrorists who carried out the December 25 attack.