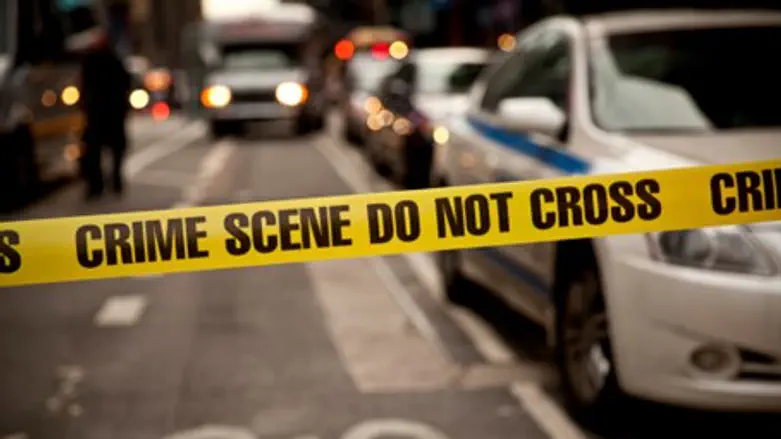 Crime scene (illustration)
Thinkstock
The Orli kosher restaurant in Edgware, London was vandalized at approximately 5:30 pm local time Wednesday night, the Community Security Trust (CST) tweeted Wednesday - after a youth gang apparently either threw rocks or fired shots at the establishment. 
No one was injured, the CST affirmed - although it remains unclear what happened during the attack.
Later, the CST amended that the incident may have been linked to crime, not to anti-Semitism.
Photos of the restaurant's shattered windows have begun making the rounds on social media as police on the scene assess the situation.
Local police told the Jewish Chronicle that, shortly before the attack on the Kosher cafe, there were four reported incidents of "windows being randomly shattered, possibly by marbles." A house, a truck, and a shop were also believed to have been hit, the Scotland Yard said. 
"We do not believe it to be gunfire," a Metropolitan Police spokeswoman told the news agency Wednesday night.
The restaurant will remain open for business Wednesday, according to the Chronicle. 
Anti-Semitism in the UK reached an all-time high in 2014, with 1,1168 anti-Semitic incidents recorded last year alone.