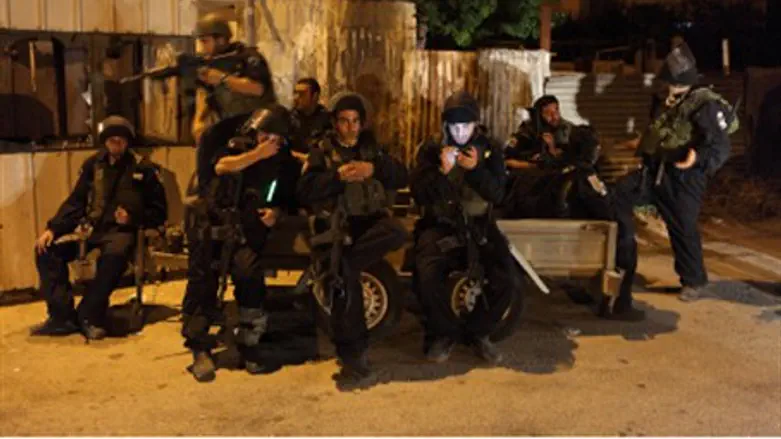 (Illustration) IDF soldiers in Samaria
Israel news photo: Flash 90
At the Jewish community of Eli, an alert was sounded and residents were told to stay indoors Sunday evening after suspicious movements were spotted.
The security alert has since been removed and the all clear given.
According to Walla, security cameras spotted a man with his face covered, who had infiltrated a neighborhood and then fled. IDF forces are reportedly combing the region.
At the El Hader junction south of Jerusalem, an Arab man accelerated his car and drove threateningly in the direction of soldiers at a checkpoint. One of the soldiers fired at the car but it kept driving and got away in the direction of a village.
Later in the evening, a man turned himself in to the IDF at the Betar checkpoint and said that he was the car's driver.
At Deir Nizam, in the Binyamin region, an IDF officer was lightly hurt when Arabs hurled rocks at him. He received treatment on the spot. Dozens of Arabs are reportedly hurling rocks and rioting.
Arabs threw a firebomb at the Shimon Hatzaddik compound – burial place of Shimon the Just – in Jerusalem. No one was hurt and there was no damage.