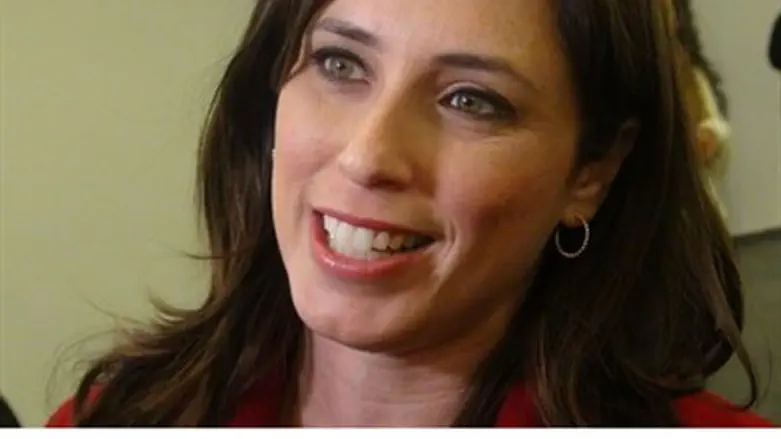 Tzipi Hotovely
Yoni Kempinski
Although relations between Jewish Home and the Likud are much better than they were during the 2013 elections, the two parties are still competing for votes. 
On Thursday, Likud MK Tzipi Hotovely took that battle to Judea and Samaria - the heartland of support for Naftali Bennett's Jewish Home.
Hotovely toured the Elon Moreh area, accompanied by the Likud Women's Organization.
There, they visited the famous overlook from Elon Moreh to Shechem, heard from long-time Judea and Samaria activists Benny Katsover and Daniella Weiss, and visited the Giv'ot Olam farm next to Itamar.
Speaking on the tour, Hotovely said that Israel's future was in Judea and Samaria.
"We are witnessing how the public is rejecting the false hopes of the Left" in promising that peace will arrive if only Israel abandons Judea and Samaria, said Hotovely.
"The nation is moving rightwards and realizes that only a leadership connected to its historic roots will be able to withstand the pressures of the world. When radical Islam is rearing its ugly head, it is clear to all Israelis that the settlements of Judea and Samaria are not the problem, but the solution."
Meanwhile, as Hotovely and her group visited Elon Moreh, the Civil Administration issued yet another demolition order against a structure built by Jews in Samaria - this time in Yitzhar.
The structure is the home of IDF officer Mooly Lainer, who was injured during the summer's Operation Protective Edge.