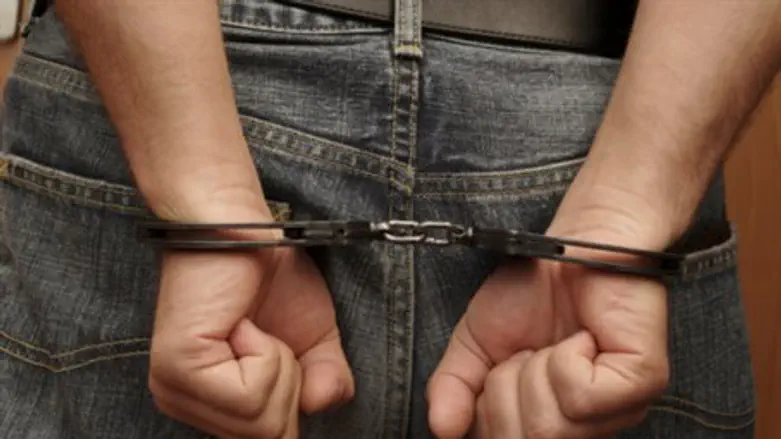 Arrest (Illustrative)
Thinkstock
Police acted illegally when they arrested a nine-year-old boy this week, during the evacuation of a residence at a new community near Kiryat Arba, cvivil rights organization Honenu said.
According to attorney Uriel Nizri, the arrest was just one of numerous illegal actions by police in recent days.
Speaking to Arutz Sheva, Nizri said that the police clearing of the building itself was "possibly illegal" as they used "violent means," including striking occupants of the building with truncheons, in order to to remove or arrest them.
Among the occupants were a number of minors – one of them just nine-years-old.
"We have video showing how he and his brothers were subjected to blows and violence from police," Nizri said.
Israeli law prohibits arresting children that young, said Nizri.
"A nine year old cannot be criminally liable and cannot be tried or held in jail. The police acted in a very unworthy manner in this instance. There was a great deal of violence used in this incident, and we are discussing with our clients the possibility of filing charges against the police officers involved. We have video depicting the entire incident," he said.
The child was released only after several hours in the police station, "even though it was clear to police that they had no right to hold him at all. In cases like this the social welfare authorities are supposed to be in charge." 
"It appears that police have a 'special' – and worrying – kind of enforcement in Judea and Samaria."