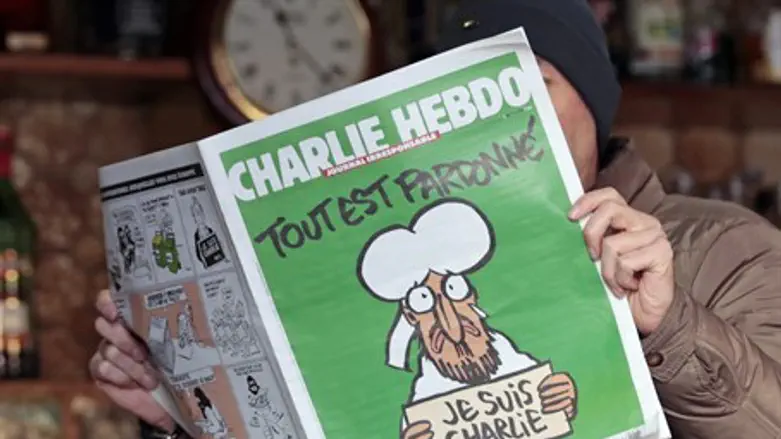 Latest Charlie Hebdo
Reuters
Iran plans to get its revenge for the caricatures of Mohammed that appeared in French magazine Charlie Hebdo – by sponsoring a contest that will seek cartoons on the theme of Holocaust denial. The three top winners will get prizes of $12,000, $8000 and $5000 respectively.
The contest is open to anyone, and entries will be judged by a panel sponsored by Sarcheshmeh Cultural Complex and Iran's House of Cartoon. Selected works will be put on display at Tehran's Palestine Museum of Contemporary Art, and at other locations as well.
This is not the first Holocaust cartoon contest Iran will be sponsoring. In 2005, Tehran held a contest that yielded dozens of entries, most with the theme that the Holocaust never happened, and that it was Israel that was using Nazi tactics against the Palestinians. The winning entry, from Morocco, depicts an Israeli bulldozer building the security fence, with an image of Auschwitz painted on it.
The 2005 contest, like the current one, was held in response to the publishing of Mohammed caricatures in Danish newspaper Jyllands-Postens. Neither that publication, nor Charlie Hebdo, are associated with the Jewish community or are under Jewish ownership.