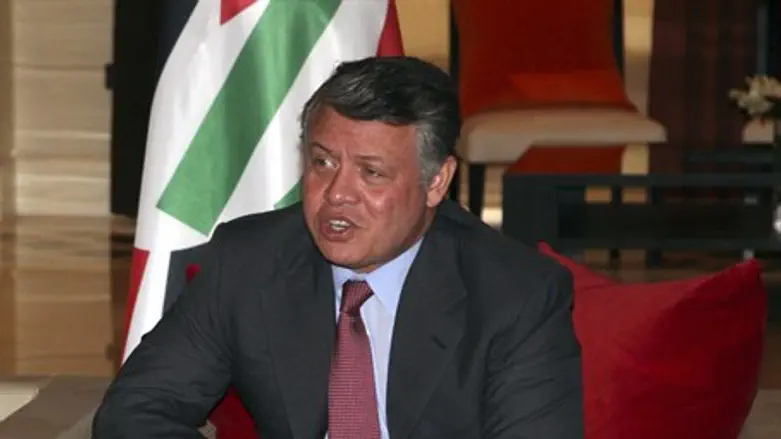 Jordan's King Abdullah II
Reuters
Jordan said Thursday that it would not release an Iraqi female jihadist until it receives proof that a Jordanian pilot held by Islamic State (ISIS) is still alive.
ISIS has threatened to execute the airman unless Jordan frees Sajida al-Rishawi by sunset Thursday in exchange for Japanese hostage Kenji Goto.
"Jordan is willing to exchange Sajida al-Rishawi for the Jordanian pilot. At this point we want to emphasize that we have asked for proof of life from Daesh (ISIS) and we have not received anything yet," Jordanian government spokesman Mohammad al-Momani said.
"Rishawi is still in Jordan and the exchange will happen once we receive the proof of life that we asked for," he told reporters. He made no mention of Goto.
The deadline set by ISIS to hand over Rishawi at the Turkish border in return for Goto's life falls when the sun sets in the Iraqi city of Mosul at around 3 p.m. GMT.
Jordan has offered to free the Iraqi woman, who was convicted for her part as a failed suicide bomber in triple-hotel bombings in Amman in 2005 that killed 60 people, if ISIS releases their airman.
While ISIS threatened Maaz al-Kassasbeh's life, it was not clear from its message if the jihadist group was ready to free the pilot as part of an exchange.
Jordan has said its priority is to see the airman return home safely. Kassasbeh was captured on December 24 after his F-16 jet crashed while on a mission against the jihadists over northern Syria.