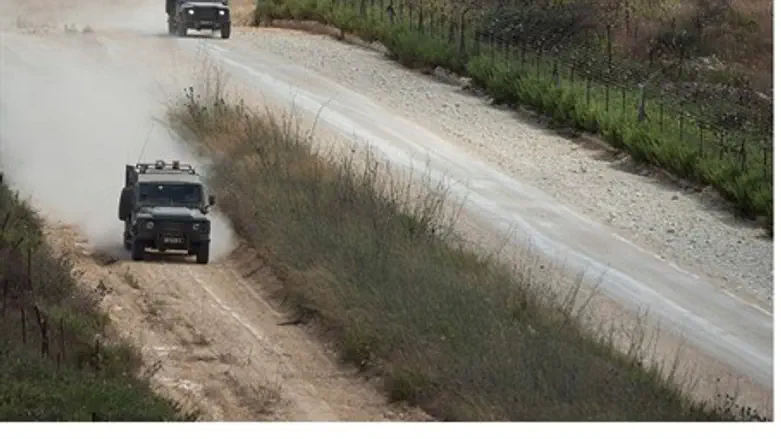 Israel-Lebanon border
Flash 90
Amid the continuing tensions along the Israel-Lebanon border, a Lebanese reporter recently filmed herself throwing a stone towards the Israeli border.
The reporter, Nancy Saba of Al-Jadeed TV, said the Israeli army "had the audacity to fire tear gas at our Lebanese army" and then proceeded to pick up a stone and throw it at the Israeli border.
The report, which aired on January 19, was translated and posted to the internet by the Middle East Media Research Institute (MEMRI).
Saba's stone-throwing occurred before Wednesday's incident in which two Israeli soldiers were killed near the border, but after an IAF airstrike in the Syrian Golan Heights killed a senior Hezbollah commander and an Iranian Revolutionary Guards general, along with several other Hezbollah and Iranian fighters.
Hezbollah responded by vowing an attack on Israel, but made clear it does not want another full-scale war.