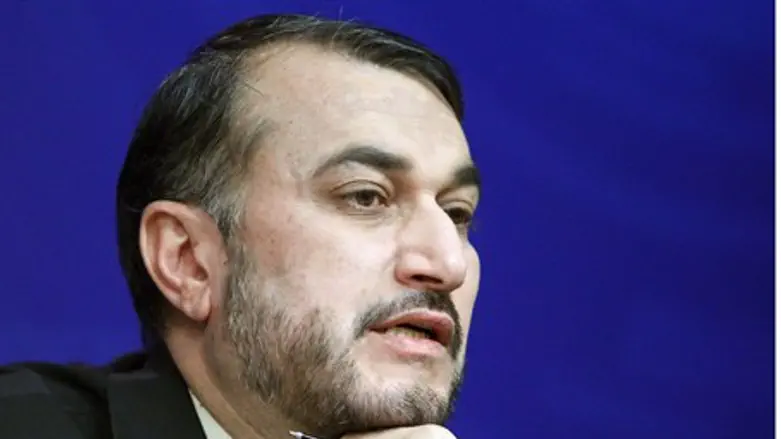 Hossein Amir Abdollahian
Reuters
Iran has threatened in a message to the United States that it will attack Israel, after an Iranian Revolutionary Guard general was killed in a reportedly Israeli airstrike on the Syrian side of the Golan Heights last Sunday.
The general, Mohammad Ali Allahdadi, died alongside six terrorists - including a senior terrorist leader Jihad Mughniyeh - of the Iranian-backed Hezbollah terrorist organization, as they reportedly were conducting surveillance to plan an attack on Israel.
Israel has not officially acknowledged conducting the strike.
"We have sent a message to the United States through diplomatic channels telling the Americans that the Zionist regime crossed Iran's red lines by this action," said Deputy Foreign Minister Hossein Amir-Abdollahian on Tuesday, reports AFP.
"In this message, we said those responsible should wait to suffer the consequences of their act," he added, in remarks carried by the Iranian state-run IRNAnews agency.
Amir-Abdollahian was speaking on the sidelines of a memorial service for Allahdadi also attended by General Ghassem Souleimani, head of the Guards' elite Quds Force, which is responsible for operations outside Iran.
Last week, Iranian defense minister Brig. Gen. Hossein Dehqan said "this action of Zionists will not be left without a response. The important thing is the question of the time and place of this response."
And Mohsen Rezaie, secretary of Iran's Expediency Council, added that Hezbollah would eventually retaliate against "this recent atrocity," but that the group was "prudent and has a long term plan and will not be infuriated."
Apparently Hezbollah struck on Tuesday, with senior IDF sources saying that two rockets fired at the Golan Heights from Syria were launched by Hezbollah terrorists by territory controlled by Syrian President Bashar al-Assad.
Shi'ite Iran is Assad's main regional ally in his bloody civil war against the mainly Sunni rebels seeking to overthrow him.
The airstrike in Syria that killed the Iranian general came just days after Hezbollah chief Hassan Nasrallah threatened to conquer the Galilee.
He touted a sophisticated arsenal, including Fateh-110 missiles, which have a range of 200 kilometers (125 miles) or more and are capable of hitting much of Israel.