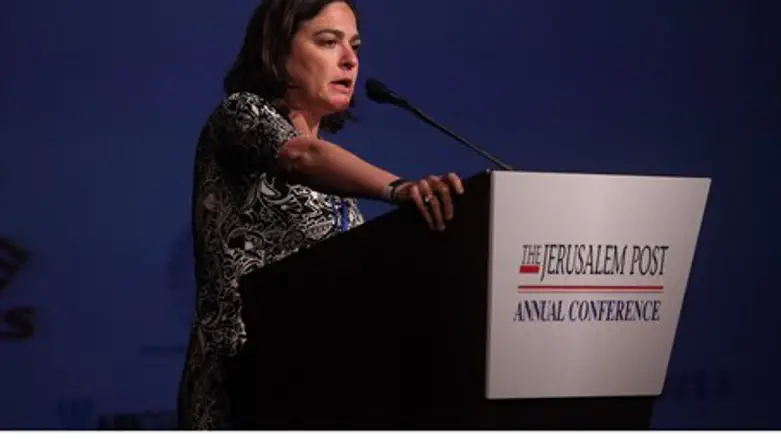 קרוליין גליק
Marc Israel Sellem/POOL/Flash90
Prime Minister Binyamin Netanyahu has requested that veteran journalist Caroline Glick be appointed to the #11 spot on the Likud list, Likud sources stated Saturday night. 
Glick is a veteran journalist who founded the satirical television series Latma, is the deputy managing editor for the Jerusalem Post, and the senior fellow in a Washington-based think tank, the Center for Security Policy. 
She has previously not spared criticism of the prime minister, and penned a particularly acid piece in response to the 2011 Gilad Shalit deal in the Post and on Channel 2's mako website at the time claiming he had made the deal "at the price of Jewish blood." 
Likud sources stated, however, that Glick "agrees with Netanyahu in most cases" when questions about the choice. 
Reports of an offer of the post to Glick surface less than 24 hours after nationalist journalist Erel Segal declined the same proposal from Netanyahu, saying that he felt his public contribution could be made through his journalism more than in the political arena. 
The #11 spot is a realistic seat for Likud, which is projected to gain 21-26 seats in the 20th Knesset, according to recent polls.