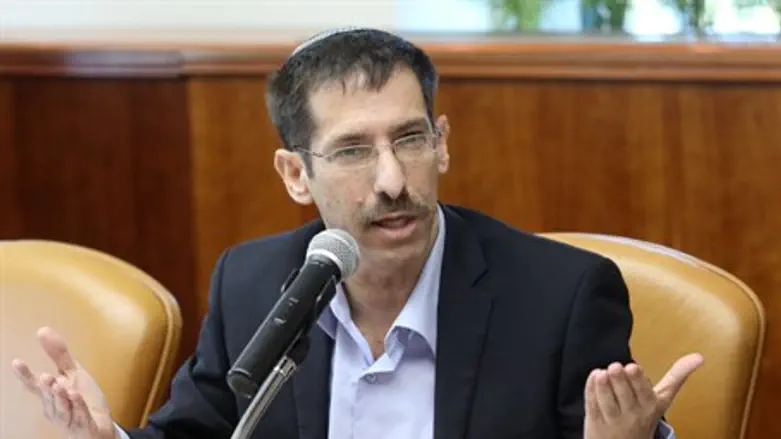 Minister Uri Orbach
Flash 90
Pensioners' Minister Uri Orbach is on the mend, his office stated to the press Monday night, after he was admitted to Jerusalem's Shaarei Tzedek hospital for intensive medical treatments Sunday. 
Orbach is still not out of danger, his aides stated, but he has made positive progress in curing his pneumonia. 
"Orbach thanks the diverse people of Israel who have conveyed their love and prayers for his recovery," the office said. "He believes that with G-d's help he will have a complete recovery soon." 
Orbach announced his condition Sunday. 
''My dear followers, now I have to take the time to treat urgent and important medical issues for my health," Orbach wrote. "Thank you for your prayers and your concern."
Orbach asked supporters not to visit him in hospital or to spread rumors about what condition he may be battling. 
''With God's help and the help of his agents, the doctors, I hope to return to robust health, along with all other patients in Israel," he added. "[My name is] Uri Shraga ben [son of - ed.] Pnina.''
Jewish Home chairman Naftali Bennett urged his followers, as well, to pray for Orbach.
''My dear followers, our beloved brother, Minister Uri Orbach, needs prayers from us all for his recovery. Please, people of Israel, pray for the next few minutes - each in your own way - and ask for a speedy recovery to Uri Shraga ben Pnina." 
Bennett also posted Tehilim (Pslams) 130.