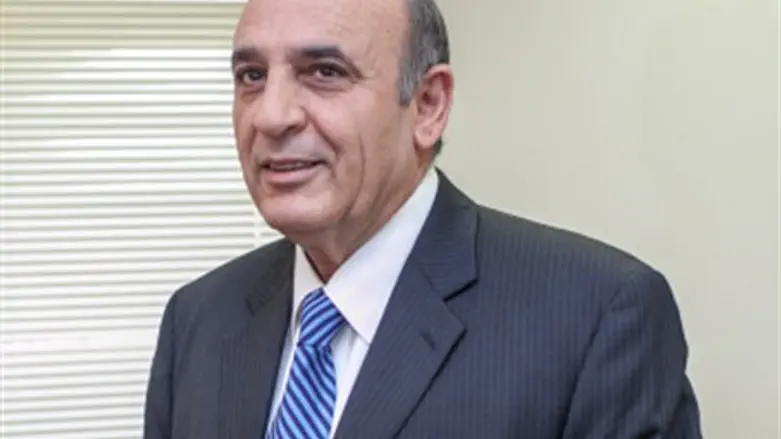 Shaul Mofaz
Flash 90
Kadima party head and former defense minister Shaul Mofaz's political career may have just ended, at least for the foreseeable future, as talks to merge his failing party with Labor collapsed Monday.
Mofaz announced the failure of discussions with Labor leader Yitzhak Herzog, saying he had turned down an offer of a reserved spot on Labor's list but was satisfied with his decision.
Originally founded by former prime minister Ariel Sharon, and for a brief period Israel's largest party, Kadima now has just two seats, and is expected to disappear off the Israeli political map entirely after March elections. 
The party's remarkable rise and fall are illustrated in the fact that just two terms ago Kadima actually led the government with the now-disgraced former prime minister Ehud Olmert at its head.
Kadima's second MK in the 19th Knesset, Yisrael Hasson, recently resigned to take up a position as chairman of the Israel Antiquities Authority.
Mofaz's decision not to take up a reserved seat in the Labor party looks likely to end his political career, after three terms in the Knesset.